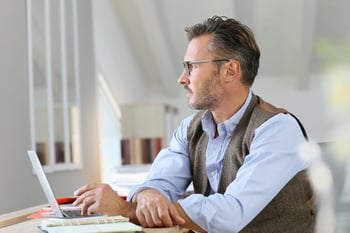 Remote careers are far more common now than they ever used to be. If you're one of the millions of people who've always wanted to get away from the standard 9-5 in the office, there's never been a better time to find a work from home position.
Yet, there are a few things that most job searchers overlook when applying for these jobs. This could mean you lose out when you're actually perfect for the job that's hiring.
To make sure that isn't you, check our tips below to find out how to get the best remote jobs out there.
Give Your CV a Remote-Friendly Refresh
If you want to build your CV accordingly for remote roles, you'll have to tidy a few of the sections up a bit.
You'll want to focus most of your attention on the skills and work experience areas of the CV in this case. These are parts of the document where you can especially show why you'd flourish in a work-from-home position.
A lot of this comes down to showing that you can to work independently and deliver good results. If you've got previous experience working remotely, this will be much simpler.
However, if you haven't had a remote job in the past, you'll need to demonstrate that you can adapt to this kind of work on your resume. For example: by highlighting experience using virtual tools that could be essential while working remotely like Zoom, Slack or Google Workspace.
Aside from this, you should, as always, be able to show that you get results. This is best done by detailing some numerical achievements such as higher revenues, lower costs or better productivity figures on your CV.
This will be especially important to convince hiring managers to give you a call. In the end, if you can deliver a solid performance and can demonstrate a good level of personal responsibility, you'll be exactly who the employers are looking for.
Refine Your Job Search for Remote
To find the best remote positions, you'll need to widen your search. While sites like LinkedIn and Indeed.com have a growing list of remote options available, these will be getting many applications from the millions of other users on the sites.
For this reason, it's worthwhile branching out your search to a few of the niche sites that cater to work-from-home professionals specifically. Some of the best options for this include:
If you want to make your search even more refined, look out for any job listing sites that cater to your sector specifically. This can help you make sure you're in the right place at the right time when the ideal position comes up.
Upgrade Your Network
Networking is essential during any interview process. However, when getting a remote job, it can be even more important.
Seeking out new contacts can be done through a mix of in-person and digital networking. Either way, it's important to cast your net widely to get in touch with as many people as possible who can keep you in the loop for great remote opportunities and even smooth your introduction to some prospective employers.
Social networks can be really useful in this way. Facebook and LinkedIn have many groups dedicated to remote work and digital nomads in general, both internationally and in your local area. It's also worth searching on Twitter for any job focused accounts that regularly post remote opportunities that come up.
By spreading your job searching net as wide as possible, you'll be able to find and quickly contact employers offering jobs that are ideally suited to you.
Get Prepared for Video Interviews
Another factor you'll have to consider for work-from-home jobs is going through the interview process. If a company is hiring remotely, it won't in many cases have an in-office interview. Instead, you'll probably find yourself up against an interview via webcam.
There are some advantages to video interviews. Firstly, you don't have to worry as much about being late. You also benefit from being in a comfortable and familiar environment when you meet a hiring manager.
Of course, a few things might set you back during this part of the hiring process. Video interviews also have their own specific pitfalls.
Check Your Internet Connection
One of the things that could help or hinder your progress is your internet connection. This is something that employers will consider carefully when choosing candidates for a position because a patchy connection could suggest you won't be able to perform properly.
This is because you'll need to be online all the time when you start in a remote position. Therefore, if your internet isn't up to the task, it could harm your chances of getting the job.
Avoid Camera Calamities
First of all, you should check your equipment is working properly before the interview begins. This avoids any embarrassing technical issues from distracting both you and the interviewer when you start the call.
Also, it's important to find a quiet and comfortable place that you can set up as your work area. This ideally will be in a sport that's out of direct sunlight but with enough natural light and in a low traffic area of your house.
Last, but not least, be careful how you dress when on camera. This is still a formal interview, so you should wear a smart shirt or dress when you meet with the interviewer.
Taking the time to revisit your CV, professional network, and interview techniques is a good use of your time when you're trying to get hired remotely. There are a lot of job searching techniques that still hold true when you want a work-from-home position. Yet, it's also essential to adapt things carefully to the realities of remote work.
About the Author: Communication and Public Relations Manager at Resume Coach, A lover of communication and interpersonal relationships, Tina Morris helps the online CV and cover letter creation platform to become a reference in the US market for recruitment and document design