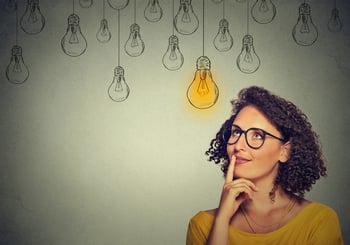 Working from home can come with it's own wide variety of injuries. Many of the injuries you may suffer from won't necessarily happen in your office, so it's important to be prepared and proactive to prevent accidents.
How To Avoid Injuries While Working Remotely
1. Tidy Up
In the UK, 37% of accidents are caused by slips, trips, and falls in the office. If this many falls can occur in a relatively open office area with clean walkways, then a cluttered home is a definite liability.
Keep your floors clean and tidy. Remove any cords or rugs or anything that may be a tripping hazard. With children, it is obviously more difficult to keep things tidy, but if you have a playroom, keeping toys in there is a good place to start. Even if you just have pets, keeping walkways free from beds and toys is necessary to prevent accidents.
2. Work at a Table or Desk
Do you dream of working from your bed, surrounded by cozy linens and luxurious casualwear, while drinking coffee on a tray? If so, you may need a new job. And you'll probably need a really good chiropractor.
Working from bed can injure your back, damage your posture, and affect your overall productivity. Find a space that works in your house and stick to it. Even in a small apartment, sitting at your table is better than slouching on the floor or couch. Some experts recommend having several places within your house to work at during the day, just to mix up your work stations. Whatever your solution, find something and stick with it to protect your back and your posture.
3. Don't Multitask
Focus on one thing at a time. While working from home, you probably feel the need to keep your house even tidier, because you see the mess all the time. At times, it may make sense to multitask, but multitasking harms your overall productivity and can lead to accidents.
If you're distracted while washing the dishes and on a zoom call, you could cut your finger on a glass or a knife. You won't work as well if you're distracted and then all your jobs will be merely half-done. Focus on one at a time so you can give it your whole attention and work better and safer.
4. Reduce Stress
If only, right? Working from home in the midst of a pandemic is stressful, no matter the situation. But keeping yourself stress free helps you to better focus on the jobs at hand and can reduce accidents by improving your mental clarity.
"At one time reporting incidents after an accident was laborious and inefficient", says David Rowland, the head of marketing at Engage EHS. "This is not the case anymore, with new technology, such as incident reporting software, you are now able to save time and, just as importantly, money."
Meditate at least once a day, even for 3-5 minutes at a time. Go outside, even on rainy days, just to get away from work and take a breather. Set a time that you stop work for the day and stick to it. Just because you're working from home all the time doesn't mean you should be working all the time.
5. Get Plenty of Sleep
A lack of sleep is a consistently proven cause of many accidents, from car crashes to machinery accidents. Lack of sleep makes you sluggish, less likely to think on your feet, and less able to prevent accidents. Giving yourself as much sleep as your body requires to work at its best is the best way you can prevent accidents caused by lack of sleep.
6. Exercise
Exercise strengthens your muscles, your body, and helps you react better and faster. It can help you stay strong on your feet and prevent falls, but exercise in moderation to prevent accidents at home. There is a correlation between too much exercise and accidents. Of course, don't multitask while exercising. Instead, use this time to take a break from work-related activities to help reduce your stress levels.
Working from home doesn't necessarily mitigate accidents, but with the correct steps, working from home can be just as safe, if not safer than an office. It does require careful observation and even more steps to maintain safety, but if done correctly, you can enjoy not just greater productivity working from home, but greater safety as well.
About the Author: Holly is part of the content team at Engage EHS. Holly has worked in the health and safety industry since graduating from university. When not writing about health and safety practices, Holly can be found researching new travel locations.