Know Greater Talent - That's Yoh
Yoh has been helping connect tech talent with tech companies since 1940. Today, it's specialized recruiting and integrated workforce solutions that help companies stay innovative and out in front of the competition. Get to know Yoh.
A Promise and a Mission
To know great talent you have to be connected to great talent. That's Yoh's mission. We want to connect the best talent with the best companies. So if you work with Yoh to find your next gig, you'll have access to great work, great companies and the rock star treatment you deserve, and if you're one of Yoh's customers, you'll know the great talent we find for you. It's as simple as that. Know greater talent – with Yoh.
Our Awards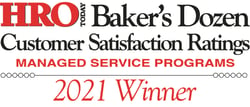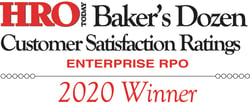 Our History
It doesn't matter that we are one of the oldest recruiting companies in the US (and we are) – what matters is that we are still around. Still innovating and still providing the best tech talent available. But the story is great too – from the war, to space to the Internet. Yoh has known great talent for a long time.
1940s - 1950s
Company founded in Philadelphia as Duncan Tool Design by Harold L. Yoh and partners to deliver staff for war production and training.
Company name changed to H.L. Yoh Company.
Yoh expands customer base to include blue chip companies such as Lockheed, DuPont, General Electric, McDonnell Douglas, IBM and Western Electric.
1960s - 1970s
H.L. Yoh Company merges with Day & Zimmermann to form one of the largest technical service organizations in the U.S. Harold L. Yoh becomes President of Day & Zimmermann and Yoh.
Yoh enters the space age as its engineers work on early Mercury and Gemini programs.
Harold L. "Spike" Yoh, Jr. is appointed President of Yoh.
Yoh co-designs historic 1964 World's Fair Monorail.
Yoh launches security business.
Jay Handlan is appointed President of Yoh.
Yoh and Day & Zimmermann play key roles in the United States Postal Service modernization.
1980s - 1990s
Yoh delivers the first innovative managed staffing program to General Electric.
Larry Suwak is appointed President of Yoh.
Yoh organizes into business units focused on scientific, IT, and engineering sectors.
Yoh launches Health Care line of business.
Yoh acquires Salem Technical Services, expanding to 35 offices in 21 states.
Yoh acquires United Technical Associates.
Yoh achieves ISO 9002 quality registration for all offices.
Yoh launches its eBusiness platform and future VMS system – Yoh.Company.
2000s
Bill Yoh is appointed President and CEO of Yoh.
Yoh Tops 98 Million USD in Online Sales in 2003.
Yoh Exchange VMS wins America's SAP User Group (ASUG) Impact Award.
2010s
Yoh Surpasses $500 Million in Revenue
Day & Zimmermann CIO Anthony Bosco named President of Yoh
Emmett McGrath Re-Joins the Company as President
Yoh Acquires Starpoint Solutions
Yoh Acquires DreamJobs RPO
Yoh Acquires Embedded Resource Group (ERG)
Yoh Acquires Maxsys Solutions
Yoh Acquires GECO Deutschland
Yoh Named the 24th Largest Recruiting Company in the US