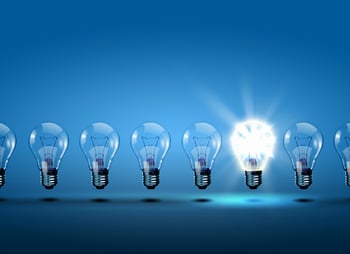 As talent acquisition strategies continue to adapt to the turbulent times we live in, ensuring your talent is aligned to your organization's employment brand is more important now than ever. Utilizing that brand to build 1:1 relationships with candidates is critical, even for your contingent workforce. That's why as we head into 2021, more and more people are incorporating a direct sourcing strategy for finding top contingent talent.
According to CPO Rising, 70% of businesses cited direct sourcing and talent pool curation as their top priorities for 2020. But now, 2020 looks drastically different. As organizations transition into different phases of opening worldwide, talent acquisition teams turn to contingent labor to be more agile. They are now looking for cost-effective ways of curating a deep pool of top contingent talent, and direct sourcing strategies have evolved to provide just that.
Direct sourcing strategies will not only save your company money by building contingent talent pools in-house, but it will boost brand awareness by utilizing technology and automation to connect directly to the talent that you need. But first, we need to get what we once thought direct sourcing was out of our heads and embrace how it has evolved.
The New Definition of Direct Sourcing
It's Not Just for Known Talent Anymore
When you think of direct sourcing, you often think of it as a way to recruit known and boomerang talent for internal staff positions. That's not the case anymore. Now, it's time to start thinking of it as a way to curate new talent pools of contingent and gig workers.
Think about it; 90% of job seekers are looking online. You can utilize direct sourcing tools - or even a direct sourcing partner - to connect with contingent talent directly where there are looking by using your brand and automation technology. Then as you build these talent pipeline for contingent positions, it can grow into a talent pipeline that can be used to also recruit for full time positions or any other recruiting goals your organization may have.
Leveraging Your Company Brand
According to Staffing Industry Analysts, a branded direct sourcing strategy leverages an organization's brand to engage talent pools and place workers on a contingent basis, as needed, while building brand loyalty.
Remaining top of mind to potential contingent candidates is key right now, as organizations ramp up and ramp back down to adjust to the fluctuating talent needs. Expanding your employment brand strategy to your contingent sourcing will help you stand out from the crowd as you continue to build your talent pool.
Treat Potential Contingent Candidates as You Would Potential Customers
As a salesperson, building a connection with a potential sales prospect can be what makes or breaks a deal. Making them feel special, valued, and tailored to is important in keeping your prospects warm. Why not apply this to your contingent sourcing as well? Utilizing direct sourcing technology, and especially technology that is partnered with your VMS, you can not only find the successful talent you need now, but can use automation to keep them warm for future opportunities.
Treat Contingent Candidates as You Would Full-Time Candidates
Having the mindset of as if you were searching for full-time employees and leveraging that to look for your contingent employees makes a more significant difference than you would think. By changing that mentality, you will approach each candidate differently and make them feel more valued. That will make them want to come back for future opportunities or come on full-time if the opportunity presents itself. Some refer to this as "modern-day talent acquisition."
Just as important as the search is building successful contingent onboarding programs and processes. First impressions are important, and working with a Managed Service Provider to keep that process seamless for you and the candidates can help you mitigate risks and make a lasting impression on top talent.
Why Partnerships Important in Direct Sourcing
Why is a MSP Important?
Direct Sourcing and Managed Staffing Provider together have significant cost savings and time-to-productivity improvements. It better fulfills the client's need for quality talent, at the right time and place, at the right price. The MSP can run the processes and staff to manage the direct sourcing program, making sure they run seamlessly and adjust as needed for continuous improvement and better results.
Direct sourcing is a successful strategy for many categories of workers, and the benefits extend far beyond just filling existing open roles. Over time, the MSP can use this strategy to build talent communities for its long-term recruiting goals.
Why is VMS Important?
Automated talent attraction strategies is a vital part of direct sourcing, and it's absolutely necessary that it works in tandem with your existing Vendor Management System. A VMS plays a crucial role in direct sourcing contingent labor because it manages your contingent workforce program, ensures you are compliant, and helps mitigates risk.
Once you open your eyes to what direct sourcing means in finding the best of the best in contingent labor, you may find yourself organically filling more roles, having repeat contingent hires, building a better talent pool for your long term talent acquisition program and much, much more.
To learn more about direct sourcing, register now for our webinar "Direct Sourcing: The Benefits, Value and Secrets to Integrating a Partner" taking place TOMORROW, December 10th at 1 pm EST with Yoh, Willhire and SAP Fieldglass.
About the Author: Kevin Poll is the Global Head of Strategic Partnerships and D&I Champion for Willhire, a Direct Sourcing Platform that can service, attract, curate & engage your contingent workforce by leveraging your employer brand with direct sourcing and building a pathway to total talent management.