Recorded Webinar: Direct Sourcing: The Benefits, Value and Secrets to Integrating a Partner
Panel of Guest Speakers Include:
Kevin Poll, WillHire, Global Head of Partnerships
Dawn Smith-Kasab, SAP Fieldglass, Managing Partner Alliances
Matt Rivera, Yoh, VP Marketing & Communications
James Simmons, Yoh, VP Enterprise Solutions
During a time when companies are seeking innovative ways to increase the speed of attracting and deploying quality talent while cutting costs simultaneously, direct sourcing has risen to the top of the priority list. In this webinar, you will learn the various components of a direct sourcing solution along with the benefits and value of a direct sourcing solution within your program. This includes how to leverage your existing relationships/partnerships with MSP and VMS providers to design an effective direct sourcing solution that works for your organization.
WHAT YOU'LL LEARN:
The fundamentals of Direct Sourcing, what's included and what you should be thinking about
The benefits of implementing a Direct Sourcing program and how it can bring value to your organization
How does your VMS fit in with Direct Sourcing, and how your technology platform can be utilized
Cutting costs while attracting high - quality talent

Integrating an MSP, why a service provider is important and why it's needed



Get The Webinar
WEBINAR SPEAKERS


KEVIN POLL
WILLHIRE
GLOBAL HEAD OF PARTNERSHIPS
Kevin Poll is a strategic leader and Global Head of Partnerships for WillHire. Kevin's passion is innovative HR technology that can empower organizations' workforce strategies while providing an amazing candidate experience. With over 25 years of experience, Kevin has worked for some of the world's leading brands like ADP, where he led the innovation hub delivering first to market solutions to ADP's most strategic customers, and SAP Fieldglass, where he built the leading HR technology ecosystem bringing value to partners, customers, and the talented individuals hired by SAP customers.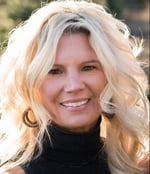 DAWN SMITH-KASAB
SAP Fieldglass
MANAGING PARTNER ALLIANCES
As Managing Partner Alliances for SAP Fieldglass Dawn is the primary point of contact for sales enablement, go-to market strategy, communication, and partner relations with our MSP community. Dawn brings almost 20 years industry experience managing a wide-variety of partner strategies and relationships.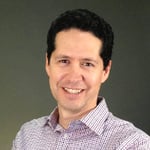 MATT RIVERA
Yoh
VP, MARKETING AND COMMUNICATIONS
Matt Rivera serves as Vice President, Marketing and Communications and is responsible for overseeing all aspects of Yoh's marketing and brand communications. In his role, Matt is responsible for the strategic direction of Yoh's marketing efforts, candidate marketing and communications. We get it at Yoh, and Matt helps make sure everyone sees it. We're good at what we do (staffing, MSP, RPO, IC Compliance, SOW), and our marketing department connects our services with clients and jobseekers. Matt manages an exceptional team of content and candidate marketers who work on an integrated platform and with leading tools and marketing resources to provide content, information and engagement to our audiences. From traditional marketing vehicles to digital content management and mobile technology, Matt leads the marketing team to make connections, drive sales and put people to work.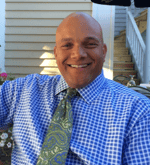 JAMES SIMMONS
Yoh
VP, Enterprise Solutions
James Simmons has spent over 20 years in the contingent labor industry covering staffing, VMS, MSP and Direct Sourcing. He has held various management positions with large global staffing firms and founded two companies, including one focused on Direct Sourcing and worked in the VMS space for a leading provider. He is currently working in the Enterprise Solutions organization for Yoh, focused on MSP and Direct Sourcing initiatives.