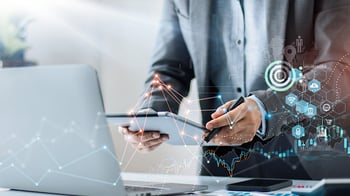 There's no denying that as technology becomes more advanced, the IT industry becomes more competitive. To get an edge against fellow IT professionals in the industry, employees and employers alike recognize the importance of IT certifications. Luckily, free Google Certification Courses & Training are being offered to IT professionals willing to go the extra mile for their careers.
TRENDING IT CERTIFICATIONS
IT certifications are "designations demonstrating a professional's competency in a certain aspect of technology." They are earned after an educational course, usually leading up to an exam. A participant needs to fulfill the standards required to prove that they truly have the skills for and knowledge about specific IT disciplines.
These certifications cover service management, cybersecurity, app development, data science, data architecture, data engineering, and a lot more. The skills and knowledge people learn from the education program are crucial because public data, cybersecurity, and all the other systems in tech rely on these jobs.
If you're looking to advance your IT career, consider earning the relevant certifications listed below.
1. Google Certified Professional - Data Engineer
Data engineers are in high demand. By having a Google Certified Professional (GCP) certification, data engineers elevate their credentials to a new level. Additionally, someone with the GCP Data Engineer certificate can garner the highest salary in the industry.
Aside from knowledge in basic cloud computing, a data engineer needs sufficient work experience in data management or data analysis to earn this certification. The process involves lectures, quizzes, practical applications, and machine learning. Data engineers will also need to take an exam consisting of 50 questions.
2. Google Certified Professional Cloud Architect
Cloud architects "design, develop, and manage robust, secure, scalable, highly available, and dynamic solutions to drive business objectives." It's one of the most in-demand roles in the tech industry today. The certificate can be earned by passing a 2-hour exam that will assess your skills for the role.
Getting the GCP certification is an edge over other employees because it means you can design and implement cloud architecture for security. You can also analyze and optimize business processes to ensure a sound architecture.
3. AWS Certified Solutions Architect - Associate
The AWS Certified Solutions Architect - Associate certification showcases one's skills in working the Amazon Web Services (AWS) cloud. A person must have at least one year of experience in designing, using, computing, networking, and more regarding systems on the AWS. This certification requires a thorough understanding of AWS and the ability to manage workloads on this technology.
Aside from experience, you have to pass the AWS Certified Solutions Architect - Associate exam (SAA-C02) to get the certification. The exam takes 80 minutes, and the questions are in multiple-choice and multiple response forms.
4. CISSP - Certified Information Systems Security Professional
Cybersecurity is one of the main points of the IT industry. The Certified Information Systems Security Professional (CISSP) certification indicates that a security analyst has enough experience in the field, skills, and knowledge. Before taking on this certification, you need at least five years of experience as a security analyst in specific CISSP-covered domains.
The domains covered by the exams are Security and Risk Management, Asset Security, Security Architecture and Engineering, Communication and Network Security, Identity and Access Management, Security Assessment and Testing, Security Operations, and Software Development Security. You need at least 700 points in the 1000-question exam that will take six hours to pass.
5. CRISC - Certified in Risk and Information Systems Control
Another certification that focuses on cybersecurity is Certified in Risk and Information Systems Control (CRISC). It centers on system control and risk management to aid businesses in "implementing information system controls and mitigating business risks."
Getting this certification requires five years of experience in risk management or other domains. The domains considered for this certification are risk identification, assessment and evaluation, risk response, risk monitoring, information systems control design and implementation, and IS control monitoring and maintenance.
You need to pass a three-hour exam. Once you've earned this certification, you need to maintain this credential by acquiring continuing professional education credits every year.
6. Certified Information Security Manager (CISM)
The Certified Information Security Manager (CISM) certification demonstrates that a person has ample skills and knowledge to "develop and manage an enterprise information security program." Acquiring the certificate involves a 150-question exam that covers four domains, namely:
Information security governance
Information risk management
Information security program development and management
Information security incident management
To be eligible for this, an IT professional has to have five years of experience in information security and three years in information security management in three or more of the domains covered. They should garner these either ten years before their application or five years after passing the exam. An applicant needs to score at least 450 points to pass the exam.
CISM can sound a lot like CISSP, but the key difference is that CISM is all about management and strategy, while CISSP primarily deals with operation and threat response. Additionally, both certifications are given by different independent and nonprofit organizations—ISACA for CISM and (ISC)2 for CISSP.
7. Project Management Professional (PMP)
Project-oriented roles are expected to be in demand until 2027, resulting in more employers looking forward to hiring project managers. As a result, the Project Management Professional (PMP) certification has become one of the most stable certifications. On top of this, IT professionals with this certification are seeing an increase in their average pay.
The PMP certification signifies that a person has leadership and management skills to drive projects to their full potential. To qualify for an exam, you need 35 hours of project management training and 36 months of leadership experience in projects.


Elevate Your Career in INFORMATION TECHNOLOGY
These certifications offer better job opportunities in the IT industry. However, IT professionals need enough experience, skills, and dedication to pass the exams and get certified. While it may take a lot of training, these certifications can elevate their career while significantly increasing their chances of getting hired and a higher salary. Certifications are a significant part of boosting your career in IT by giving you an edge over the rest.
About the Author: Regina del Rosario is from Booth & Partners, a Seattle-based company with operations in the Philippines. With a solid background in conducting interviews with multiple candidates to identify the one with the most potential. Hired over 100 applicants for positions in dozens of industries and campaigns, at levels ranging from interns to upper-level management. Excellent communication abilities, including written and oral, professional and interpersonal. Highly organized and is able to complete several complicated administrative tasks simultaneously.