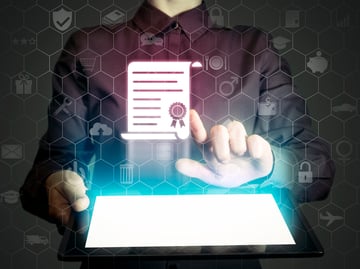 According to the Bureau of Labor Statistics (BLS), employment in the Computer and Information Technology occupations sector will grow up to 13 percent by 2030. In addition, the success of this field is demonstrated by its median annual wage, which is a high average of $91,250.
Information Technology jobs are part of the new labor trend of the digital age. Get a credential soon if you are looking for professional development, financial stability, and participation in large technological projects. In this article, you will read a detailed review of the best IT certifications in 2022.


IT Certifications You Should Study to Boost your Career
Here is a complete guide with the most recognized trending IT certifications in the job market.
Google Cloud Platform Certified Professional Cloud Architect
The Professional Cloud Architect certification from Google helps professionals have a deep understanding of cloud architecture. With this IT certification, you will learn to design, develop, and manage secure, scalable, and dynamic solutions to provide business solutions. This credential will teach you to protect data on very secure cloud servers.
With this Google software engineering credential, you will develop cloud solution architecture and manage cloud solution infrastructure. This cyber security program shows your compliance, analysis, and optimizing technology and business processes.
AWS Certified Solutions Architect – Associate
Amazon prepares emerging IT professionals to drive innovation in the tech industry. This certification will give you the technical skills necessary to design and implement distributed systems on AWS (Amazon Web Services).
Amazon offers this credential to professionals with one or more years of hands-on experience designing scalable distributed systems on AWS. Before taking this test, it is important to experience the AWS Management Console, AWS Command Line Interface, AWS Well-Architected Framework, AWS networking, and AWS global infrastructure.
Salesforce Certified Development Lifecycle and Deployment Designer
The Salesforce Certified Development Lifecycle and Deployment Designer certification is available to professionals who manage Lightning Platform development and deployment activities. Before taking this credential, practice your governance framework design and manage the development and deployment lifecycle on the Lightning Platform.
You will develop essential skills for any IT job. Those job roles include technical lead, developer lead, project manager, release manager, environment manager, technical architect, developers, and testers.
Microsoft Certified Azure Solutions Architect Expert
The world's best-known operating system vendor also offers IT and software developers a special license. With Azure Solutions Architect Expert, you will receive skills to design and implement solutions in the Azure cloud, such as network and storage security. You must pass Exam AZ-303: Microsoft Azure Architect Technologies to obtain the license.
This Microsoft certification allows you to design end-to-end solutions for Azure. You will also learn skills about infrastructure, apps, data, and security, among others. Azure Solutions is ideal for IT pros, developers, and data scientists.


What Is the Difference between IT Certifications and IT Certificate Programs?
An IT certificate program does not grant a license but provides the technical skills necessary to complete those exams. Remember that a certificate program is only the endorsement of your previous studies in Information Technology.
On the other hand, an IT certification verifies that you passed an exam or meet all tech industry standards. Certifications come from national or accredited organizations, while certificates are created by schools, qualified institutes, or online platforms.


Benefits of an IT Certification
Great Help for Job Seekers:

An IT certification highlights your technical skills with outstanding performance. You will be more likely to obtain a high-paying job position in an IT field, as

employers value their employees' skill development

.

Increased Job Retention

: Many companies invest in IT staff training. Certified staff can offer better technical capabilities and IT solutions.

Easy-to-Build Case for Promotions:

A professional with an IT certification is easier to promote and get into more complex job positions. The bonus of these tech experts reinforces the effectiveness of the large projects of a company.


What Requirements Should You Have to Get an IT Certification?
Choose a Certification: Select a certification appropriate to your knowledge and objectives. Some of the most famous programs are CompTIA A +, Google IT Support Professional Certificate, Cisco Certified Network Associate (CCNA), and CompTIA Network +.
Prepare for the Exam:

Research the software and the system's structure. Ensure you meet the study parameters, memorize the technical procedures, and register with the organization.

Take the Exam:

The exam can be online or in-person, and it can include different questions like multiple choice or short answers. Most of these evaluations have technical problems.

Update your Resume and LinkedIn Profile: Add your new certification in the education section of your resume. Mention your unique skills and your completed projects. Many organizations offer digitized certificates, easy to export to platforms like LinkedIn.
Renew and Get More Certifications: Some IT certifications are valid for three years, such as CompTIA and entry-level Cisco certifications. You can re-enroll to validate your diploma and update your skills to IT market trends.


Conclusion
An IT certification is a great way to build your career and gain experience in the tech industry. This shows credibility and academic support for your knowledge. The approval of large software providers and tech organizations is one of the best qualities defining your profile as an IT professional.
About the Author: David Torrealba is a Venezuelan journalist, illustrator, and SEO writer. He has been creating content for blogs, social media, newspapers, and websites since 2016.