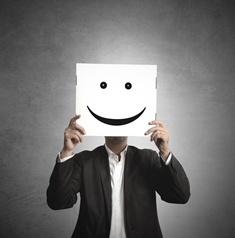 Not all conferences are created equal. And yes, some are more fun than others. Either way, if it's your name on the conference badge, be prepared to pack your bag and these 7 networking hacks to maximize your conference experience.
Networking by its very definition is centered on the concept of sharing information among individuals who you have a common interest with. As Yoh gears up for Staffing Industry Analyst's largest North American contingent workforce conference, I couldn't help but think about the many wins and fails when it comes to conference networking.
Unlike smaller networking events, large-scale conferences pack an arsenal of information that you can easily use to maximize your experience. By monitoring this information as it's released, like the conference agenda, keynote speakers, and participating sponsors, you can be one step ahead of the rest at the live event.

7 Networking Hacks For Industry Conferences
I know it goes without saying, but networking isn't for everyone. Some people are just inherently better at it than others. But, that doesn't mean you can't improve your skills with these 7 networking hacks.
Get to Know the Speakers
Beyond determining which events and informational sessions you'll attend, look at the speakers featured on the agenda. Connect with individuals or companies on social media sites, like LinkedIn or Twitter, that you want to get in front of.
If you're a social butterfly (digitally-speaking), mention the speaker or company in a post(s) leading up to and during the conference. Personally, I see the biggest increase in my social media followers when I'm actively tweeting at the conference, mentioning the speakers by their Twitter handle, and using the official conference hashtag.
Connect with Attendees
Once you get to the conference, consider that all of the people around you are there because they are facing a similar challenge. When engaging other attendees, be transparent. Introduce yourself and what you came to learn. By sparking a genuine human connection, not only are you creating a meaningful relationship, but you are increasing your chances to uncover the answer to the problem you came to solve.
Keep in mind, timing is everything. I find it's best to connect with your new friend on LinkedIn or via email during the conference. Otherwise, chances are you're less likely to engage them by the time you get back to the office.
Be a Resource
You know that saying you get what you give? The same principle applies here. If you are a subject matter expert and someone asks you a question directly or you hear it in one of the breakout sessions, speak up. If you are more introverted, that's OK. Connect with the person privately after the session has concluded. Besides exercising good karma, you're building up your personal brand.
Rehearse Your Pitch
Now, hear me out on this one. I know there are differing opinions on the relevancy of an elevator pitch, but from a networking perspective, it's going to come up whether or not you want it to. That doesn't mean yours has to sound more like an obituary by the 100th time you've delivered it.
Come up with a few variations that you can use in anticipation of who you plan to connect with. For example, if at your next conference your goal is to learn new industry best practices, explore the technologies, and network with your peers, you can cater your elevator pitch to each of those audiences. Keep it fresh, keep it relevant, but most important, keep it brief.
Refresh Your LinkedIn Profile
Make sure to update your LinkedIn profile well before setting up your out of office message. This means including your most current place of employment, highlighting areas that you specialize in the summary section, and at minimum, uploading a proper LinkedIn profile photo. You never know who you will connect with, and there's nothing worse than being face-to-face with someone as they stare down at your ten-year-old LinkedIn profile photo.
Reconnect with Past Attendees
This is great way to maintain relationships with contacts you've met at prior events. Touch base with them leading up to the conference, and schedule time to catch up over a break or grab dinner together.
Eye Contact
New connections can be made on every square foot of the conference; that is, unless you are on your phone or computer the entire time. Keep your head up. Now is the time to connect with people eye-to-eye.


I hope you find these networking tips useful in expanding your network and uncovering your next big idea! If you have some insight that you'd like to share, feel free to drop a note in the comments section of this blog.
About the Author
---
This blog was written by Alexandra Calukovic-Deck, aka the Marketing Guru, a data-driven marketer. Growing up in the traditional marketing era, this Inbound Marketer has experienced first-hand the shift to a more digital world. Versed in email, social and content marketing, Alexandra Calukovic-Deck drives the strategy behind Yoh's international sales and marketing divisions. Claims to fame include the longest possible last name ever, certifications in Strategic & Inbound Marketing practices, and lover of all things Philadelphia (especially the Philly food scene).