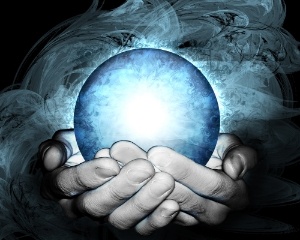 The proliferation of big data has created both a hiring opportunity and a conundrum. Data analysts are the hot new position to fill, but as evidenced by real-time data from Career Builder's Talent Supply and Demand report, there are simply not enough candidates to go around.
A few years ago, candidate sourcing was all the rage within the talent acquisition industry. With the integration of digital channels into the recruiting mix, the need to effectively and quickly source qualified candidates arose. Similarly, with everyone from start ups, to small and medium-sized business, and global brands producing more data than even, the need to do something with all of those data points literally became the million dollar question almost overnight.
Data Analyst Job Description
Enter the data analyst. As this Harvard Magazine article points out, "it's not just the amount of data that makes it a really big deal, it's the ability to actually do something with it." Wondering what a data analyst does all day? It might include one or more of the following responsibilities:
Work with IT teams, management and/or data scientists to determine organizational goals
Mine data from primary and secondary sources
Clean and prune data to discard irrelevant information
Analyze and interpret results using standard statistical tools and techniques
Pinpoint trends, correlations and patterns in complicated data sets
Identify new opportunities for process improvement
Provide concise data reports and clear data visualizations for management
Design, create and maintain relational databases and data systems
Triage code problems and data-related issues
Like with many of today's technology-based jobs, there is already talks of a skills gap surrounding the projected number of data analysts needed in the coming years.
Data Analyst Hiring Salaries & Skills
Talentstream's Talent Supply & Demand, powered by CareerBuilder, is a real-time recruitment analytics reporting tool. It provides a dashboard view of the current number of active job seekers within a particular industry.
So, while we don't have a crystal ball, we've compiled the following real-time insights to help you uncover what it will take to source, recruit, and hire your organization's next data analyst.