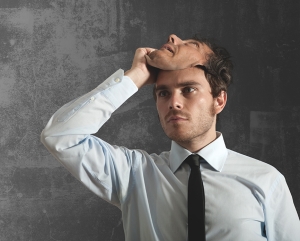 When positions remain open for too long, but some times, the remedy is far simpler than you think.Stop me if this has ever happened to you. Your team of in-house recruiters is struggling to produce a quality candidate. Running low on time (and lower on patience), you call on a staffing agency to fill the role; only to be disappointed (yet again) when the same vicious cycle ensues.
Now desperate to fill the role, you elicit the help of a number of staffing agencies to begin sourcing the position. After sifting through countless resumes, you find your needle-in-a-haystack candidate. Gloating from your success, the feeling is short-lived as the process will undoubtedly reset itself with the next difficult-to-hire position.
The Blame Game
I don't know about you, but I'm exhausted just typing it -- let alone living it. Unfortunately, this very scenario happens, more often than not. While it might be comforting to learn that you are not alone, it certainly doesn't justify it when you calculate the cost of countless positions.
In my experience working with hiring managers, mainly in the information technology sector, part of the problem is this repetitive sequence of events has become the cultural norm. We blame lackluster job boards, complex applicant processes and poor recruiting performance, but at the end of the day, sometimes the best solution is the one staring you right in the face.
Is Your Job Description the Real Culprit?
You've heard it before, but the reality is that a well-crafted job description can easily make or break your recruiting success. Yet, it is by far, one of the most overlooked aspects of the recruiting process. A survey released by TheLadders, a job search firm, revealed that while candidates reported investing up to 10 minutes reading a job posting, the average time their eyes stayed on the page was closer to 49.7 seconds – and that was in 2013!
What makes a rock-solid job description no doubt varies by industry, labor market conditions, and posting platform; all of which should be thoroughly considered before launching your next job postings.
Consider that just one bad job description can wreak irreparable, sourcing havoc. Once candidates have a bad taste in their month, they are less likely to consider any open positions from your company. With that being said, let's evaluate how you can avoid sabotaging your recruiting efforts by crafting the best job description on the market.
Ask More Questions Up Front
When working with hiring managers to fill an open position, I start every call with a series of what may seem like redundant or elementary questions. Reason being, if your job requisite has been open for too long, chances are that tensions are high and expectations are even higher; and that's exactly when the simplest mistakes are made and missed. You may need to start from scratch.
First, pose and answer basic questions to your recruiters or staffing partners. Are your expectations aligned with their efforts? With the current market? Here are some sample questions on a recent technology position I worked on. They are purposely vague for this post, but they should include specific details, related to the job.
When do you need the person to start?
What is the interview process and when do you want to start the interviews?
What version of technology platform are you running? Must this person have experience with that version?
What are the top 3 skills and technologies that this person must have?
What type of industry experience do you want this person to have?
Too Much or Too Little Information
Regardless, if recruiters are working in or for your organization, a clearly written job description creates order and focus. Hiring managers typically make one of two mistakes here: including too many must-haves or no information at all.
When a job posting includes "everything but the kitchen sink," one of three scenarios typically unfolds. It scares off otherwise qualified candidates that don't meet the laundry list of job requirements or recruiters are confused by which aspects of the position to focus on, or a combinations of the two. On the flip side, when too little information comprises the job description, the numbers of applicants sky rockets. Hiring managers find themselves up to their eyeballs in poorly matched resumes.
It seems obvious, but the answer is to create a balance. It's imperative that hiring managers prioritize their must-have's from nice-to-have's. Consider examining the following areas:
Job title – is this relevant to today's market?
Key requirements – are all of these necessary or can some be learned on the job?
Education – depending on the industry, education might not be as heavily weighted as experience.
Competitive edge – what's your job description saying about working in the role or company?
Not Closing the Loop on Feedback
As eluded to in the above, good descriptions will impact the caliber of candidates that apply. With that being said, if your job posting is yielding quality candidates, providing timely feedback isn't important – it's mission critical. For difficult-to-fill positions, the job description isn't a set it and forget it function, it will require a continuous feedback from the hiring manager to the recruiter and staffing agency, and perhaps several rounds of re-works.