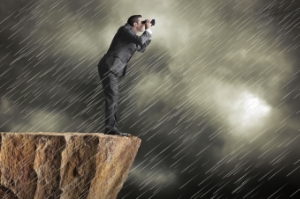 Being a recruiter now is harder than ever. You are hearing the word "candidate's market" over and over again because the recruiters don't have as much control as they used to. Things like stiffer competition and compensation wars are some huge obstacles in a world where candidates are more passive than ever.
In turn, finding new ways to motivate recruiters in this environment is becoming an even bigger challenge. If you are stumped on new ways to drive recruiter performance, let's take the time to understand the motivating factors that lead a recruiter into their career. What makes them excited about their job? Why do they dedicate time and energy into their pursuit of the perfect candidate?
What You Haven't Thought of to Improve Recruiter Performance
When you get back to what makes them tick, you will be better able to match your strategies to their needs. Here are the top 3 things that motivate recruiters, and how you can use these motivators to increase their performance.
The Thrill of the Chase
All good recruiters are adrenaline junkies. This excitement of the chase is the exciting part of the job. It makes them check their smart phones before work and well after their kids are in bed. They love to beat out the competition as well as their colleagues and make the most placements.
Competition between recruiters is healthy -- and necessary. Use data across your industry to identify their KPIs (Key Performance Indicators) and then continuously highlight and give accolades to them on how they are performing against those KPIs. Rank them against each other to appeal to that competitive edge to give them that adrenaline rush they crave.
If they are missing the mark, they will push forward even harder. If they are going above and beyond, call them out and reward them. Keep that thrill alive to drive the top producers to keep producing and to drive everyone else to work that much harder to keep up with (or beat!) them.
Bringing Order to the Candidate Journey
Finding a good job is one of the most important aspects of a person's life. The importance of doing that, and doing it well, is something that drives every recruiter. Talking to people and finding out what makes them tick is their passion. They like to understand the candidate's perspective, such as their pain points, their fears, and their hesitations; often before the candidate does. They are driven to take control of the process, as well as the satisfaction of helping a person navigate the process of finding a new job.
If you give recruiters the right tools to effortlessly guide the candidate down the journey, it only continues to make that recruiting process faster and better. If you aren't making training a priority, even for your top producers, they will find somewhere else to work that does. This shouldn't be an orientation when they first join the organization; this should be a continuous training process. Some examples of training would be: "Lockdown" Training and Counteroffer Management Training. In order to be a top resource for their candidate's needs, you need to be providing them the right resources to be knowledgeable. Equally as important to training are the rapidly evolving tools and technologies used by both recruiters and job seekers. Some recruiting tools to consider include sample Requisition Forms, Interview Guides, and a Recruiter Debrief Form.
It's All About the Benjamins
Being a recruiter is a great profession. You can help connect people to great jobs or long-term careers, as well as make a great living for yourself and your family. Recruiting is a for-profit business, but out of all the "for-profit" things someone can do, finding people jobs is one the most rewarding.
Speaking honestly, the competitive edge recruiters often have to perform well against their KPI's is that their commission structure is based off of that performance. In addition, they strive to go above and beyond to help the candidate be successful at their own jobs too. And that puts money in their pockets.
To continue to motivate and keep successful recruiters, make sure that your organization's commission structure is clear, fair and concise. Be transparent and let them know what the company is expecting of them to be successful. That plan should also be competitive in the marketplace for their niche. If you are seeing a trend of recruiters leaving for other positions, evaluate why that is happening. Are they not making enough money? Is your commission structure where it should be? You may think so, but make sure you are giving them an opportunity to communicate if that is an issue, before they go to the competition.
These may seem simple, but taking a step back and getting down to basics is some times the best way to re-evaluate how to make your recruiters perform their best. As the market for skilled professions tightens further, the need for highly-motivated, experienced recruiters will be greater and greater. Take a look now at how you are managing these motivators so that you can get ahead of the curve. Understanding where they are coming from is the first step to a happy, and therefore successful, recruitment team.
Stacy Reynolds is the Vice President of Recruitment and Operations for Yoh Inc. Stacy joined Yoh in March 2014. She has 20 years of Industry Experience. Her focus at Yoh is on recruiting solutions, identifying best practices, and initiating improvements to delivery and quality. Stacy is responsible for the Candidate Marketing Platform, Sourcing Program and associated technology for company operations. Stacy holds a Master of Education, Psychoeducational Processes (Organizational Development) from Temple University, and a Bachelor of Arts degree in Psychology from West Chester University.