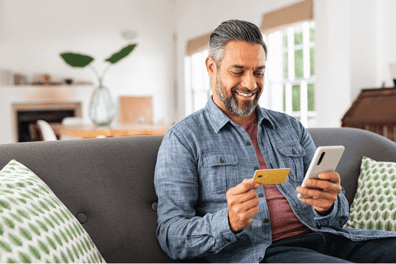 Fintech no longer only applies to companies in financial services! Today, both new companies and commercial organizations are incorporating Fintech-related services into their business models. Because of this rapid evolution, Fintech is well on its way to becoming a universal industry, setting it apart from all others. As this expansion happens, the name of the game is hiring world-class talent that have their finger on the pulse with all things Fintech.
Whether you're already incorporating Fintech or just starting to think about it, it's a good idea to consider what steps you need to take to build out your company's team or product to support the industry's growth. Let's dive into some significant trends that are now shaping this space into a universal industry.


1. DISRUPTIVE FINTECH
Today, more than 60% of people use online banking tools for their financial needs. From a product roadmap standpoint, disruptive Fintech companies continue to create and offer something fresh and new to both consumers and businesses. They're innovating so end-users can buy products and services, as well as invest their money, in different and unique ways rather than via traditional methods. Ultimately, they push the envelope of creativity every day!
Companies like NerdWallet, Greenlight Financial, Green Check Verified, Pacaso, and more are setting a new standard for what it means to rethink or reinvent outdated services. In fact, they're the future of the Fintech industry and are fully designed to help consumers make more informed decisions surrounding their money. While none of these brands are currently well-known, prominent household names, they will most likely be in the future.


2. TRADITIONAL FINTECH COMPANIES
While it's odd to consider a Fintech company as "traditional," there are many examples of the early Fintech players that have become household names and part of our everyday life. This includes well-known companies like Paypal, Venmo, Stripe and Chime - all of which are ground-breaking companies in the payment space.
PAYPAL
PayPal is one of the most well-known Peer-to-Peer Payment Fintech companies, with an estimated transaction volume of over $350 billion and 361 million active users. (Paypal, 2020)
VENMO
Founded in 2009, Venmo is another leader in Peer-to-Peer Payments, with over 70 million users, $230 Billion in Payments Volume, and $850 million in Revenue in 2021. (Business of Apps, 2022)
STRIPE
Stripe is an online payments processor for both small businesses and large organizations. It is one of the most valuable Fintechs, with a $95 billion valuation. (Forbes 2021)
CHIME
Chime is currently the largest digital bank in the U.S. Chime has many banking products such as no-fee checking, a debit card and overdraft protection. Its annualized revenue surpassed $600 million in 2020. (Forbes 2021)
Mergers, acquisitions and partnerships are becoming the most common strategy for innovation within this category of companies. We're seeing more consolidation as companies work towards revolutionizing their service offerings, meshing together, and becoming a one-stop-shop. Over time, mature and traditional Fintech companies may even look and act like traditional financial services companies (without going full-stack banking, of course!). They're expanding their offerings to include traditional banking, wealth, lending, mortgage, and other standard financial services.


3. LARGER, NON-TRADITIONAL COMPANIES
Surprisingly, even large companies and corporations are finding new ways to enter the Fintech game. In fact, one of the main areas of projected growth is in major B2C and B2B companies offering Fintech-based services. Major players like Walmart, Amazon, Verizon, Apple, and eBay have announced that they're building their own Fintech platforms and becoming Fintech companies. This truly indicates that the spread of Fintech is ramping to all industries.
Here are a few notable non-traditional companies moving towards becoming Fintechs:
WALMART
Walmart is working towards offering a one-stop-shop and one-stop-banking solution. They've joined forces with several Fintech startups to create a "neobank," or mobile payments solution, that enables customers to manage, save, and borrow money, as well as open a bank account.
AMAZON
Amazon joined the Fintech game in 2007 with "Pay with Amazon." Since then, the company has made a number of investments to build a pool of partners in the areas of payments, cash, and lending. Its latest modern banking experience aims to provide BNPL (buy now, pay later) services and further help the eCommerce giant penetrate the Fintech market.
APPLE
Apple is also one of the early adopters of Fintech and aims to be the "bank all" for iPhone users. Their Fintech product offerings span on and on, from Apple Pay to Apple Card to iMessage to iTunes and the App Store. They recently acquired open banking startup Credit Kudos for roughly $150M and announced that merchants would soon be able to process payments directly with an iPhone - no extra hardware needed!
VERIZON
In a strategic alliance with Mastercard, Verizon sought to bring 5G to the global payments industry. Ultimately, they aimed to help businesses replace credit card machines with smartphones. Then, in a recent initiative called "Family Money," they broke further into neobanking and helped kids learn money management.
EBAY
Following its split from Paypal, eBay also embarked on a series of Fintech partnerships. First, they teamed up with Dutch startup Adyen as their primary payments processor. Then (just like Amazon), the company chose to offer a series of lending and payments apps such as Asto for a one-stop-shopping experience.
What does all of this mean for smaller companies with fewer resources but who want to offer these services? Smaller players have been able to get involved in their own unique ways by creatively bundling existing Fintech products into their own offerings. From all of this, it's apparent that one thing is certain - regardless of size, every company will become a Fintech in some way over the coming years.


WHERE IS FINTECH HEADING?
The global Fintech market is expected to grow at a CAGR of 23.58% from 2021 to 2025 (Research and Markets, 2020), which means that the reach of Fintech products and services will only further permeate our day to day lives.
This incredible, sustained growth of Fintech will only further exacerbate companies that are challenged by difficulty in hiring and retaining the best talent. Since the Great Resignation has yet to let up, it's never been more imperative to implement great strategies to attract and retain top Fintech talent. The anticipated funding for Fintech over the next five years will continue to grow, and so will the job market and talent war. In order to maintain their growth, leaders in the Fintech community will need to continually evaluate key roles and new ways to attract them!