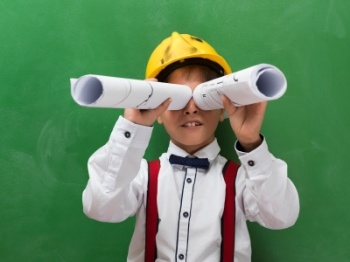 In Raleigh, North Carolina they are engineering a solution to a worldwide problem: understanding the recruitment, retention, and skills development needs of today's leading energy and technology providers. Spearheaded by the Research Triangle Cleantech Cluster (RTCC) and RTI International, this local initiative is gaining global traction in a race to uncover an elite talent pool.
The Research Triangle Cleantech Cluster (RTCC) is an initiative of business, government, academic and non-profit leaders. RTCC is one of 50 Cleantech Clusters around the world, which are all part of the Global Cleantech Cluster Association (GCCA). Their goal: to drive sustainable, regional economic development on both a local and global scale.
To accomplish that mission, the RTCC teamed up with RTI International, one of the world's leading nonprofit research institutes, headquartered in the Research Triangle that provides research and technical services, to perform a talent survey for the energy and technology staffing needs. As an independent, nonprofit institute, RTI International surveyed 687 energy-and technology-related companies in the Research Triangle region.
Talent Needs for Energy and Technology Employers
The purpose of the survey was to better understand the recruitment, retention, and skill development needs of employees. In the end, 123 companies responded, yielding a diverse survey that represented a range of companies in terms of size and employment need.
Survey Takeaways:
65% respondents found it difficult to hire mid-level workers with industry experience
Companies reported it difficult to source talent possessing technical backgrounds along with business, communication, and sales/marketing skills
The most common technical skill needed by companies is software/programming to keep up with companies' projected growth in IT, software, and analytics
Other skills needed include regulatory experts and professionals who understand future energy industry and markets
Six other positions/areas of expertise made the list for the most in-demand and the most difficult to hire for, and include: sales engineers, project managers, legal and regulatory, data analysis, sales and marketing, and business management
Are passive candidates the answer?
So, what's really going on here? The primary reason it is difficult to hire mid-level workers with engineering experience, as well as well-rounded candidates for niche positions, is that most of these individuals are passive candidates; meaning that they are happy, or happy enough in their current job.
Companies utilize social media, job posting sites, and have the ability to post jobs on their corporate website, so there shouldn't be a problem finding a candidate, right? Not when it comes to passive candidates. Because they are happy, appreciated by their current employer, fairly compensated, and don't really have a reason to perform a job search, passive candidates are not easily found, and they're not easily recruited either.
Engineering a Solution to the Skills Gap
The survey helps validate what the technology and energy employers may already know, that finding candidates, especially passive candidates, for mid-level positions is only going to get more challenging. The research shows that there are opportunities to strengthen the talent pool for mid-level experienced workers by improving access between these workers and employers through networking, as well as by improving the readiness and skillsets of more junior-level talent to help fill this gap. But, how can these be further improved and in less time?
For networking opportunities, interest groups and government can assist the technology and energy industries by providing valuable networking opportunities between employers and candidates. As far as readying those junior level candidates, the study found that employers believe that stressing science, engineering, technology, and math (STEM), communication, and real-world work instruction within current K-16 curriculums, will help close this gap.
Not only is the hiring gap happening in Raleigh, NC, but it is an issue around the globe. While it's very refreshing and enterprising that companies like RTCC and RTI are taking note of such market data, and addressing the issue at hand to hire and retain great talent in their region, unfortunately it's not quite enough. In the end, the economy and our local communities depend on engineering employers and employees to do what they do best: innovate solutions to new problems. Because this problem is certainly not going away any time soon.
This blog was written by Alison Godley. Alison is a new Business and Development Manager at Yoh, tasked with establishing business in the Research Triangle region of North Carolina. Alison was born and raised in this region, and is passionate about serving the clients and community in the Triangle. Alison has experience in customer service, sales, marketing, and purchasing, both in the staffing and life sciences industry. Alison has a BS in Communication from East Carolina University.
About the RTCC: RTCC works to ensure the Triangle region is recognized for its leadership in research, innovation and growth in the clean technology sector by leading a global marketing program, promoting cleantech business growth, and by engaging and convening cluster companies and partners.
The cluster was formed and is managed by the Research Triangle Regional Partnership (RTRP). RTRP is a public-private partnership which leads marketing and strategic economic development coordination of North Carolina's Research Triangle Region, including the area within a 60-mile radius of Research Triangle Park (RTP) in North Carolina. The RTRP formed and manages the cluster with funding from their board members made up of industry partners and competitors.