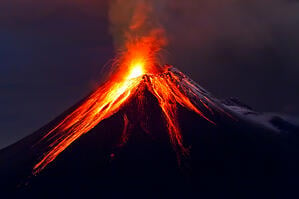 In a recent article published by Fortune, "The US is producing 43 engineers per 100,000 inhabitants." Whether you're in the engineering industry, this statistic should alarm you because engineering is an integral trade in so many industries. From Aviation & Defense to Telecommunications to Oil & Gas to Manufacturing, the trickle-down effects of the engineering skills gap will be felt worldwide.
But solving the problem is complex. Simply stated, the population of baby boomer engineers who will soon leave the workforce will outnumber the young engineers likely to take their places. While employers and educators duke it out, manufacturers, engineers and trade professionals are left to pick up the pieces.
According to this manufacturing talent report sponsored by Deloitte, long-term workforce planning encompassed 81% of overall corporate planning decisions. As a hiring managers or engineering-based business, how will you get on with business as usual?
Here are four tips that we hope will get your creative juices flowing when building your strategy to recruit engineering talent.


Learning from the past – With baby boomers working later in life, one hope is that more of them will pass on their best practices and wisdom to the next generation. It's really a great opportunity where the older engineers with the experience can meet the younger workers with the knowledge of new technology and ways of working. Companies that can successfully put together these two elements will have a distinct competitive advantage – and knowledgeable workers for the future.
Cross-Industry Applications – We are already seeing how different industries can impact and bring innovation to one another. Gaming applications, such as virtual reality, that are used in the military. Nanotechnology in healthcare. Engineering will be no different. Companies that learn to leverage both engineers and non-engineers, and those from outside industries will be better able to innovate and cross cultivate ideas. It may take a core of engineers for the actual specifications and development, but ideas can come from anywhere. And engineers may lead the way for a company to enter new markets or expand existing markets.
Connectivity – In our connected world there are so many more ways to share information and ideas. What was once a remote outpost or an isolated experiment is now available with a quick Google search. But even engineers, once thought to be not as social, are sharing their insights and connecting with their colleagues around the world. Companies that enable this type of interaction and encourage their engineers to do the same, will reap the benefits with ideas – not to mention an increased reach for their recruiting efforts.
Necessity – They say that necessity is the mother of invention. That will be more true than ever with engineering. Our aging infrastructure will need more than time and money. Innovation will need to come to quickly address aging structures, environmental concerns and physical space constraints. When America turned to its engineers during the space race or times of war, innovation was accelerated. The same can happen if we turn the engineers loose on the problems we face today. And companies that find and keep the best engineers will be at the forefront of that movement.
Need to chat about recruiting engineering staff or managed staffing programs? Click on the icon below to request a call from a Yoh specialist.