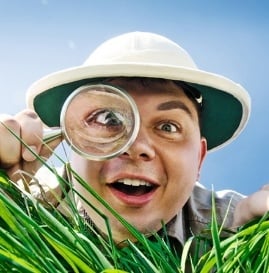 At the end of the day, what everyone reall wants to know is how to get passive candidates tuned into your existing or upcoming job opportunities.
Finding passive candidates is a new obsession for talent acquisition leaders and hiring managers. According to LinkedIn's Global Recruiting Trends study, 28% of talent acquisition leaders are seeking new and improved methods to better source passive candidates. As a result, talent acquisition has inadvertently ushered in a new era of passive recruiting; where the old notion of passive candidates is no longer relevant.

What are passive candidates?
First things first, it's important to understand that this group of passive candidates are not an easily defined group, large or small. With low unemployment and a startling number of workers who have left the workforce (either permanently or temporarily), almost anyone who is a qualified candidate for your open position is probably working. That means that there's not this mystery group of people you can't find or simply won't talk to you. They are out there working. The problem is you simply can't get their attention.
Pitfalls of Recruiting Passive Candidates
If you agree with the assertion that virtually everyone is a passive candidate, then you have a good start to knowing what you need to do. What you may be doing wrong right now is assuming that to simply "find" the passive candidate is good enough. Wrong.
You need to have something to entice them to listen to you or consider your company or your job. So if you are recruiting search for passive candidates is coming up empty and you're left wondering why, don't think look at it as finding them; think about what you are going to offer them once you do finally connect with them.
Strategies for Passive Recruiting
You have a job and you want to fill it, but a key consideration when approaching passive candidates is to never assume they are waiting to hear from you or interested in your current job opportunity. They want a good company, good pay, a short commute, career potential, etc. basically the holy grail of a position.
So, when you incessantly call, email and InMessage them, if you don't know them, or do not have an existing connection with them, before you ask about their interest in your job, be prepared for rejection. One thing that the impersonal age of job boards and the internet has ushered in is an atmosphere of distrust and skepticism. In the absence of any other information, job seekers will assume you are working for what's best for you, not them.
Lastly, there's the issue of resources. If you are thinking one strategy, one department or one set of strategies for recruiting passive candidates in all areas; think again. If it takes a village to raise a child, it takes a city to recruit a good worker. You need different resources for different areas and mostly likely, different processes to make those resources efficient.
Recruiting today has been called the "new normal" but really it's always been this way. Everyone is potentially a passive candidate, we're just out of the easy hires and now we all have to work really hard at recruiting.
This blog was written by Matt Rivera. Matt serves as Vice President, Marketing and Communications and is responsible for overseeing all aspects of Yoh's marketing and brand communications. Matt holds a degree in Journalism/Public Relations and has been working in the staffing industry for more than 25 years. Prior to this role, Matt held many different roles from branch recruiting and proposal writing to technology management and online marketing.