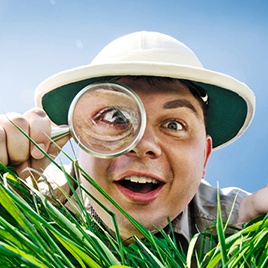 Finding the right person for the right position is always a bit of a challenge. What makes the challenge even greater is that sometimes the right person isn't even looking for a new job because they are already gainfully employed elsewhere.
This year has proven to be a dog eat dog world in the recruiting industry. The combination of low unemployment rates and a candidate-driven market has ushered in the era of the "new passive" candidate. And, unlike passive candidates, or individuals not actively seeking employment, these new passive candidates can be considered for any role, at any time.
So, what exactly is the root cause for this ADD-esque disposition to job hoping? Well, according to a recent HR Dive article, a few candidate behaviors are attributed to this latest recruiting challenge.
What to consider when mining for passive candidates
69% of workers say that looking for new opportunities has become a routine part of their day
65% of working people look for other jobs within 3 months of getting a new job
60% of adults look at job postings at least once a month on average
53% of working people are open to new jobs, even if they aren't actively looking
---
Get to the Bottom of Passive Candidate Recruiting.
Download the Secrets of Passive Candidates eBook
---

Where To Find Passive Candidates
In today's talent market, almost everyone is a passive job seeker. So how does this impact talent acquisition for enterprise-level organizations? It means not only expanding the definition of what qualifies as a "passive" candidate, but creating specific talent acquistion strategies to keep passive candidates warm.
Check out the Infographic below for the most recent statistics on attracting and retaining passive candidates.
Click here to download and share the full PDF version of the Infographic