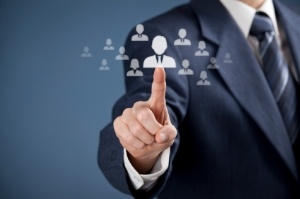 It's no secret that social media has transformed our means of communication. Never before has it been easier to share information, ideas, or videos of a cats doing things cats do. We have created as many virtual communities as we have interests, including career interests!
As more and more prospects turn to social media for new opportunities, it only makes sense to develop a recruiting strategy around it. However, this is easier said than done. Here are a few pillar concepts to consider when developing a social media recruiting strategy.
Be True to the Spirit of Social
First and foremost, it is important to remember the true purpose of social media: "community". In order to have an effective social media recruiting strategy, one must develop communities of like-minded individuals and ultimately, become a subject matter expert on mutual interests. As in any community, one must seek out, identify, and foster key relationships. In the virtual world, content is king. Provide followers information that benefits them so that they realize they are better off because of the community.
Platforms & Tools
Deciding which channels and tools to use in a social media recruiting strategy is entirely dependent on the type of recruiting being done. LinkedIn, Twitter, Facebook, Instagram, and Glassdoor are all viable tools for those looking to recruit across industries. However, LinkedIn is the optimal platform for those in a niche market. When on LinkedIn, users are already in a professional mindset rather than a personal mindset. It is the perfect platform to take a narrow approach to a specific group of users and provide them with everything they need and want to know about a core topic.
Add Value
Ask yourself, 'what's in it for them?'. The most common mistake made when recruiting in social environments is treating it like a job board. This negates the inherent purpose of "social" and, truthfully, the results will prove it. If one is simply pushing job opportunities, without providing any other content to the community, a relationship will not develop. Just as a personal relationship with a friend, if one person in the relationship is acting selfish or using the other for their own personal gains the relationship at hand will begin to deteriorate, let alone foster, in such a circumstance. Create balance. Find a way to add value! Do not post anything about a specific job, only job families. Create custom content, promote positive employer branding, answer direct questions, say thank you; these are all ways to foster a community on social media.
Measure Results
Social media can be a bit of numbers game. This makes tracking analytics and growth fairly simple.
Some recommended data points to keep an eye out for are as follows:
Number of followers
Number of impressions over time
Number of likes
Number of shares
Number of submitted applications
It is equally as important to consider the quality of these data points. Perhaps your followers have increased significantly but they're all competitors. This realization will allow you to pivot your strategy. If 25% or more of your content is about job openings you're not providing meaningful content to the community. Focus more on identifying your candidate persona and meeting their needs.
Don't Anticipate an Immediate Return
While keeping track of your growth is beneficial, do not expect a loyal following to accumulate overnight. It takes time to build committed relationships. As mentioned earlier, social media is a great space to promote an employer brand. Branding is a long-term strategy. A brand is not successful until it consistently delivers time and time again. Your social strategy is no different. Set long-term goals and work at it every day.
Anticipate the Future
Artificial Intelligence (AI) is more than a buzzword these days. You may not realize it, but AI affects the day-to-day feeds on nearly all of your media platforms. Eventually, this will mold recruiting strategies across each platform as well. The content we see is based on our immediate needs, desires, and interests which can ultimately prove beneficial when connecting opportunities and top talent. This AI is gaining intelligence by the second. That being said, the sooner you adopt an effective social media recruiting strategy the better positioned you will be in the future.