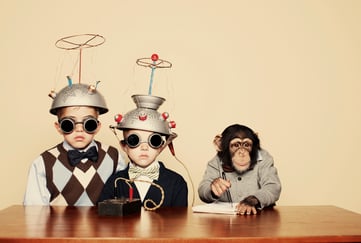 Using Twitter to recruit qualified candidates can seem like a big time suck – and, to be clear, it can be, if not handled properly. Even if you weren't raised on 140 characters, that doesn't mean it's too late to capitalize on Twitter's 300 million plus user database to find your next hire.
As you know, just because you build it (or post it), doesn't mean they will come. Using Twitter for recruiting is no different. This open web forum enables you to virtually connect with millions of registered users with little difficulty or barrier to entry. But users beware; because nothing in life is free. Haphazardly tweeting out your company's job postings or latest open requisites won't get you very far, and certainly won't boost you to Katy Perry status – she currently has the most Twitter followers.
Twitter's Growing Recruiting Appeal
You might be thinking, so what, I'm not in the business of social media relevancy. While perhaps true (but really, not really), depending on the types of professionals you recruit for, you are likely missing out on thousands, if not millions, of connections.
According to a Pew Research Study, the most engaged Twitter user groups are between the ages of 18-29 and 30-49. As of April 2016, the total number of people using Twitter jumped to 310 million with 100 million active daily users. When compared to LinkedIn's 433 million users, the differentiator is the average time per month on site. LinkedIn users spend an average of 17 minutes a month on the social platform while Twitter users clock in an astounding 170 minutes.
As such, Twitter is becoming increasingly more prevalent in the recruiting industry. Take a look at the graphic below, provided by LinkedIn's Global Recruiting Trends Study. An astounding 39% of global talent acquisition leaders identified the utilization of social and professional networks as a top recruiting trend.
LinkedIn Global Recruiting Trends to Keep in Mind
Tips for Recruiting on Twitter
The sheer magnitude of Twitter's database makes it an appealing recruiting tool all on its own, but without the right strategy, chances are your tweets (and general success on Twitter) are DOA. Unlike Facebook or LinkedIn, Twitter enables its users to connect, share, post, and retweet about any topic, any time, and anywhere. If you do not fully understand how Twitter works, stop here, and see the Get Real section below.
For those of you who have taken the time to create a user profile and build a following, even if only a couple users, congrats! It's now time to graduate to Recruiting on Twitter 101. As an RPO recruiter, I have to assimilate myself to a number of wide-reaching industries; sometimes, in a short period of time. Using the following tips, you too can increase your following and recruiting success on Twitter.
Follow Industry Authorities on Twitter
By following top industry authorities, such as news sites or media publications, you can easily stay abreast of the latest market trends for your industry. Not only does this provide you with a steady stream of "tweet-worthy" content, but it can provide invaluable real-time insights. Such as when widespread hiring opportunities, company closures or changes that might impact talent compensation, candidate qualification, etc. occur. Remember, it's a social platform. So give the people something they'd genuinely be interested in reading.
Google Trends
Speaking of trends, Google Trends is a popular search tool used to better understand what keywords or queries are being inputted into the search engine. The site's main dashboard will display what is trending in real-time, but filters can enable you to search by category or location, and determine how often a particular term is searched (using the axis graph). By sharing timely relevant content that directly impacts your target audience, you're more likely to make real connections and spark unique engagements (or conversations).
Retweeting Like People
For all intents and purposes, Twitter is one of the most robust news and content aggregators of our time. According to Internet Live Stats, every second there are approximately 6,000 tweets released into the Tweet-o-sphere! Understanding how to findtargeted content and people is key to success. One strategy I like to use is identifying a commonality such as hiring/hires. For example, if I'm recruiting for entry-level positions in a particular geography, I might identify the top colleges or institutes in the area, and I will actively follow and retweet their content. Not only does this expose my Twitter handle, or name to a new and relevant audience, but once I've developed a bit of a rapport, I will then begin to mention the university or institution. The goal is to create a relationship with a larger entity that will benefit from retweeting my jobs to their audience.
Develop a Hashtag Strategy
That little pound symbol (#) packs a powerful punch. The Twitter hashtag is king for extending the shelf life of your tweet; which, by the way, is approximately 18 minutes. It makes your tweet searchable, and the more popular the hashtag, the more likely it is to be seen, retweeted, and responded to.
So, how do you know which hashtags are the ultimate heavyweights? Well, you can check out what's trending on the Twitter home page. Or, you can use free sites like Hashtag.org to determine the relevancy and usage of a particular hashtag. There are even hashtag directories in the event you're hit with a bout of writer's block.
Shorten the URL
Once you start to get up and running on Twitter, you'll quickly learn that 140 characters isn't all that much text to get your point across. Recently, Twitter announced some improvements they are making to the text limitation, but these mainly apply to replies, retweets, and tweets that incorporate media attachments. The moral of the story, this is valuable real estate where every letter counts. Don't muddy up your tweet by including long URLs.
There are a number of tools that enable you to truncate, or shorten your URL thread. Bit.ly is my personal favorite, but whichever you decide to use, remember you want your tweet to give good curb appeal.
Be Real
At the end of the day, your time is valuable. Before undergoing a Twitter-vention, research and consider whether or not this is the ideal posting platform for your target audience. Consider that you don't need a username and profile to run a few searches on hashtags, topics, or people. Poke around on the platform. If you aren't the "creative type," really analyze whether you'd be successful in this setting, or if your recruiting skills and/or audience are better suited for smaller job boards or niche forums.
---
---
About the author:
Jessica Wisdom has been in the recruiting industry for over 15 years and with Yoh for over 4 years, primarily supporting an international agribusiness customer with specialized roles across a variety of functions. Jessica constantly strives for an exceptional candidate and client experience.