Much like the greater tech industry, the Fintech sector is experiencing an influx of talent. It is important to remember that simply having a large pool of candidates does not necessarily equate to better talent. While quantity can seem like an advantage, the focus should be on quality. As the industry continues to lay off workers in large numbers, it can be hard to make sense of it all. Fintech talent acquisition teams and hiring managers that are struggling to navigate the overload of information and locate highly skilled talent amidst a talent surplus will extract value from this blog!
1. Navigating the Fintech Talent Influx
The Fintech industry is at a crossroads. According to CB Insights' 2022 State of Fintech Report, global Fintech funding slumped by 46% to $75.2 billion at the conclusion of 2022. Venture capitalists and private equity stakeholders are expected to remain cautious in their investment strategies for 2023 in direct response to the Federal Reserve's interest rate hike and ensuing market uncertainty.
Even the Fintech firms that previously raised significant amounts of capital are feeling the pinch as investors become more cautious of how portfolio companies use their investment dollars to impact projections of profitability. As a result, Fintech companies are laying off workers to better align themselves with updated projections, leading to a surge of candidates in the market.

Suddenly, even companies with ample funding are shrinking their workforce. Dan Schulman, CEO of PayPal, the 6th largest Fintech company by market valuation, announced they are 'reducing their global workforce by approximately 2,000 full-time employees, which is about 7% of their total workforce' in a January press release. While the increase in Fintech candidates may seem like a positive development for hiring managers, that's not always the case.
Fintechs that are committed to the hiring, despite market volatility, want assurance they are introducing the best talent possible. What many of them are finding is that it is a much more time-consuming task to sort through a flood of applications to find the 'cream of the crop,' even with the use of automated software.
The widespread adoption of remote working environments has also allowed companies to access a larger talent pool, including more diverse candidates who can bring fresh perspectives to their organizations. In the past, companies were limited to hiring talent within their geographical range. Now, companies can access top talent from across the globe. This is especially helpful for smaller companies or startups that may not have the resources to relocate employees. Furthermore, some candidates are willing to be flexible with their salary expectations for the opportunity to work fully remote.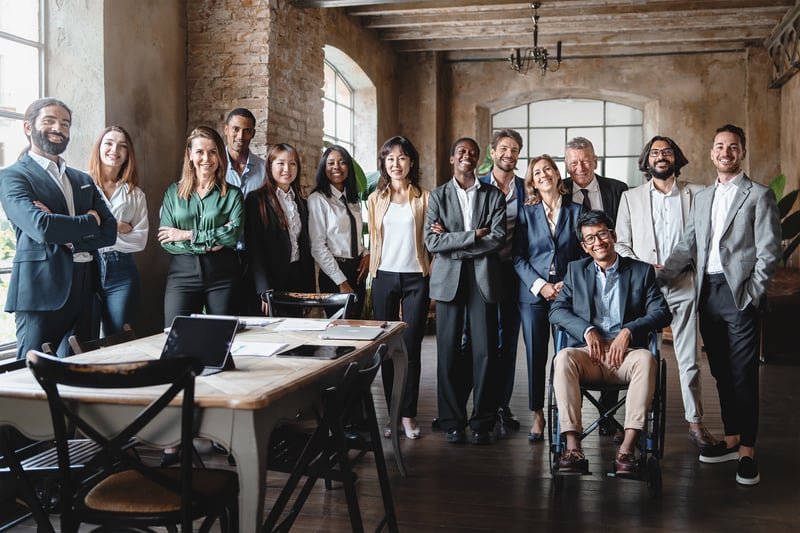 2. The True Costs of online hiring
The challenges of online hiring are often considerably greater than anticipated, especially if your business has limited experience with internal recruiting and/or employs a small staff of internal recruiters. The direct cost of internal recruiting can be higher than companies think. When considering the cost of hiring full-time or contract staff, the expense of posting jobs on online forums, and the considerable time required to sift through a vast number of resumes submitted by applicants - all of these processes come at a cost.
However, the true cost comes in the form of a bad hire – as The United States Department of Labor revealed that a bad hire can cost your business 30 percent of the employee's first-year earnings. The opportunity cost of foregoing the prowess of a specialized staffing firm to hire internally is expensive. While there is no guarantee that the right candidate will be found no matter how you source candidates, doing this internally greatly increases the risk of it not working out.
Alternatively, working with a firm that specializes in sourcing and pipelining candidates for Fintech's can significantly minimize the risk and substantially accelerate the process of finding the best candidate. While firms who are attempting to source internally believe they are saving money by not paying external fees, the opposite is often true - incurring more direct and opportunity cost by taking this route. Another benefit of working with a specialized Fintech team is that hiring managers can reinvest their time elsewhere in the business. They will be less distracted with the time-consuming processes of reviewing, interviewing, and closing candidates.
Fintech staffing firms that specialize in hiring have knowledge of the talent pool, team structures, and screening methods to evaluate candidates before presenting them for a client position. These pipelining and prescreening efforts are one of the largest benefits of working with a specialized Fintech staffing firm, greatly increasing the chance of finding the candidates that best fits your needs.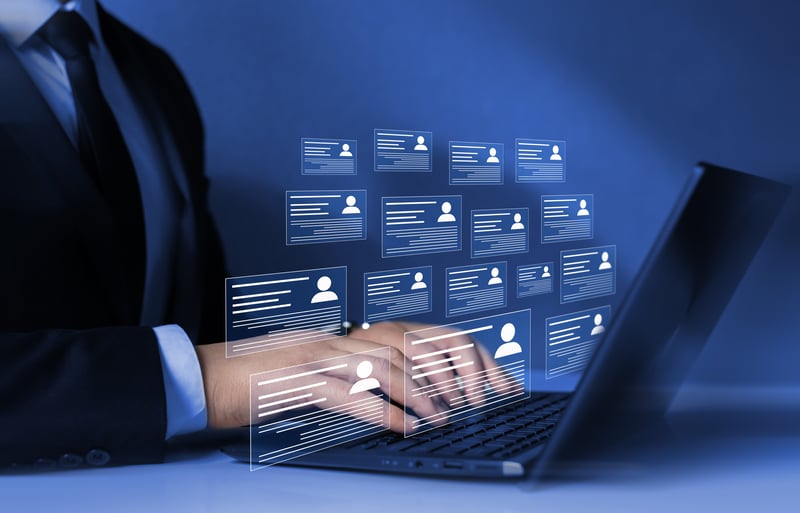 3. The Downsides of Resume Scanning Software
Many firms are starting to use AI-powered Application Tracking Systems (ATS) to scan resumes and select candidates from large pools of resumes. Current research is highlighting that the expectations for candidates are often too rigid – with very good candidates often slipping through the cracks. A recent report from Harvard Business School found that top candidates are becoming more "hidden" to hiring managers more than ever before. Often highly skilled candidates are vetted out of the process because they do not match the exact criteria established by the job description - failing to detect certain attributes that are often difficult to express through written document.
Partnering with a specialized Fintech staffing firm can alleviate this pain point in the hiring process. To find the best candidate, a recruiter typically starts by developing a deep understanding of the job and the skills, experience, and qualifications required to excel in the role. From there the recruiter can take a 'human approach' to candidate vetting by asking behavioral questions to discover the qualities that go unnoticed when using resume scanners. By asking questions about how they handled challenging situations or how they worked with colleagues or managers, recruiters can gain insight into a candidate's work ethic and willingness to learn in a new environment. Keep in mind that recruiters also devote ample time to verify technical skills, but they are exceptionally adept at taking both hard and soft skills into consideration to pair businesses with the optimal candidate.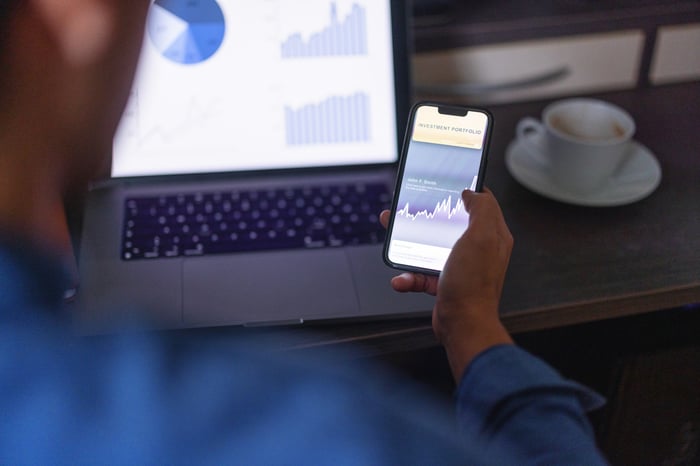 4. Consult with the Experts
Working with a specialized Fintech staffing provider, that has a proven track record of consistently having the best candidates in their database, greatly shortens the process and guarantees that you will get the best candidate for your job.
Connect with us here to learn how our 20 years of successful experience can help you succeed!