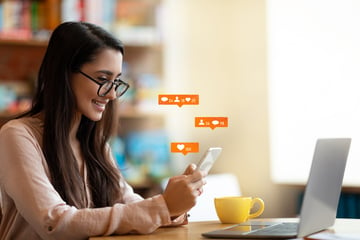 A good recruitment strategy is only half of the battle, while an efficient employment brand is the icing on the cake. It differentiates a brand from the streams of competitors and makes it stand out as a great place to work.

Besides the fact that brands attract top candidates when their employment brand is well-honed, a solid employment brand will allow recruiters to hire twice as fast at half of the cost per hire. This is because people love to work with brands with a well-grounded sense of direction.

How Does The Employment Brand Work?
What a good employment brand does is that it projects a company as an ideal place to work. It includes everything from the brand's online presence to the job description and down to the comments of employees and the types of perks and incentives the company offers. Any organization that desires a good societal standing should work on its employment brand; it will go a long way.

Why Does The Employment Brand Matter?

It Boosts Employee's Belief In The Company
Employment brand deals with how well brands treat their workers and the idea sold to prospective employees on how the brand works. For workers that already work for the company, an efficient employment brand matters to boost their morale, especially in this period when the world just got out of lockdown and morale is at an all-time low.
Developing employees' career paths and investing in continuous training are great ways to encourage employee morale. This will also resultantly have a good effect on the brand's reputation and will promote the brand as ideal to prospective employees.


It Attracts Top-Tier Talent
The amount of investment a brand exerts into developing its brand will give the avenue to secure potential employees with the needed skill set at no additional cost. For instance, when a company possesses the right qualities for its employees, like; job security and professional development opportunities, more than any other thing, employees desire to work for companies with a good reputation and treat employees well
There are higher possibilities that people won't think twice before choosing such a company after ditching their initial place of work. That is why it is necessary to exert serious effort into establishing a brand that will attract top talents.


It Builds a Strong Customer Base
Top talents working for your brand translate to better delivery and customer satisfaction. When a brand works hard enough to establish a working employment brand, it will guarantee that every customer has a positive experience. That will help build trust among the customer base. That way, they won't only buy but also refer people.
However, building credibility amongst customers largely depends on how you treat your workforce. So, make sure to treat them like the valuable assets they are. So, start by setting up a formidable employment brand.
Candidates are becoming more internet savvy; they study your company and its work culture through online tools before applying. For that reason, the IT department of your brand is vital for building a reputable online presence. The right way to go about this is to hire remote workers for tech support; they will help keep check of your IT infrastructure and alleviate additional stress of IT problems.


Prevent Time Wastage
With the right employment brand, you have a lineup of talents waiting to be hired. And with an influx of talent, a brand will be able to vet candidates on time with no further ado since they are choosing from a pool of applications.
Similarly, current employees that have been a beneficiary in the growth and thoughtfulness of your brand will be more than willing to make referrals. The time used during the employment process will be drastically reduced since the lengthy recruitment process won't be organized.


Conclusion
One way to improve a company's employment brand is by putting up positive thoughts and reviews from current employees on the company's website. That way, people are most likely to trust these positive statements, and with that, potential employees will find working for your organization much more attractive.
Therefore, companies should begin to publicize how they are supporting employees and customers more than ever before. That will optimize their recruitment effort as well as their workforce.
About the Author: Alessandra Hill works in Human Resources, and her favorite part is meeting new people, which inspires her to write in her free time. Her interests include music and singing, walking, yoga, and swimming.