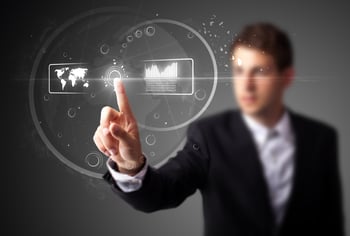 Prior to globalization, payroll had been viewed as a transactional task. With the advent of globalization came a sea of change in the way payroll was perceived and eventually processed. Among the many changes, the significant ones include country collaborations & acquisitions and the opening of offices globally for multinationals.
These changes resulted in the need for ensuring compliance with the local government regulations, focus on cost and time optimization, maintaining consistency in payroll processes globally, and enhancing the security of the payroll data. Technological advancements are likely to lead the way in ensuring that these needs are met.
With this changing landscape, enterprises need to ensure that they remain compliant while expanding geographically, provide seamless processing of payroll across locations, and provide employees with a flawless experience. Even with a single country or regional presence, enterprises face constant changes in factors such as regulations and workforce demographics. This has led to the outsourcing of payroll services as enterprises increasingly need help with managing their payroll effectively with technology at the helm of it.
Digital technology is revolutionizing multiple processes within HR by bringing in enhanced efficiency and user experience, and payroll is no exception to this digital wave.
4 Technological Elements Driving the Future of Payroll
With increasing complexity due to multiple partners across geographies, integration capabilities and accuracy/efficiency in processes are becoming critical for a seamless offering. Service providers are making significant additions such as advanced analytics and automation to drive better cost and operational efficiency. These are the four key elements that are driving the future of Payroll.
Analytics
While most providers offer basic reporting (its increasingly becoming table stakes in the payroll space), the industry is actively moving towards predictive analytics (where some have already implemented it) along with future planning for prescriptive planning. These analytics tools would turn payroll from a mere transaction-based event to a more strategic activity by enhancing the operational efficiency (leveraging the helpful insights). Some providers are developing tools which use the operational data and are capable of benchmarking salaries and predictive analytics.
Artificial Intelligence
Among other technologies, Artificial Intelligence (AI) has garnered the attention of many providers. AI can easily help identify the errors which were initially identified using manual intervention (areas such as salary category classification and outstanding amount). Several providers now offer chatbots which help resolve employee queries over chat, thus providing convenience to the end user. Audio bots over technologies such as Alexa and Google are also gaining traction to take the user experience to a whole new level. Some are also providing convenient features which allow transactions possible on a simple email-based request without any login to an enterprise application.
---
---
Robotic Process Automation (RPA)
Automation has also significantly increased in the payroll landscape in the past few years. Self-service portals are employing automation to offer employees the flexibility to update information, apply for leaves of absence and track their time without any HR interaction. A few providers are also offering advanced features such as mid-cycle changes, automated post validation checks, and payroll calendar. This has streamlined and brought in more accuracy to payroll processes.
User Experience
In addition, payroll platform providers are now focusing on providing an enhanced employee experience. Payroll platforms have seen a growth in investments channeled towards enhancing platform capabilities to provide a truly global payroll experience to enterprises. Service providers are making specific additions to their platforms in terms of dynamic and modern dashboards, interactive mobile support, improved and enhanced user interface and various advanced employee support features: all focused towards enhancing the overall experience of the user. Some of the payroll providers are also making considerable investments towards integrated payroll and HR services ecosystem with complimentary solutions (such as time & attendance and leave management) and HCM solution for end-to-end coverage across the HR process value chain.
While these advancements are likely to decrease the headcount of employees at payroll processing centers as the degree of automation increases, the requirement for more strategic and cognitive-based decision making from employees would increase significantly. This implies that technology is likely to drive the future of the payroll landscape. Given human interaction is a necessity for any workplace, even with the most advanced technology payroll landscape, enterprises can never be independent of human interaction. Thus, the future of payroll would be an amalgamation of human interaction along with these technological advancements in varying proportions of both.
About the Author: Arkadev Basak is a leader in the Business Process Services practice at Everest Group and assists clients on topics related to the entire HR and talent services value chain including permanent and contingent talent acquisition, payroll, benefits, learning, broader talent management, and multi-process HR outsourcing.