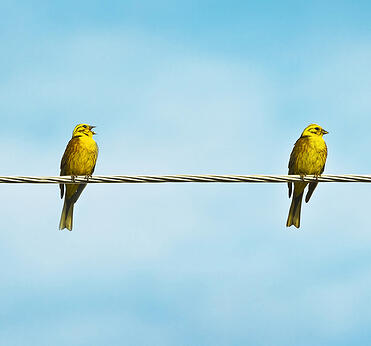 Hiring talented and quality employees is just the first step towards building a good workforce. But what's the next and most important step in retaining this top talent at your company? After all, high rates of employee turnover cost business owners a lot of time and productivity plus they negatively effect morale at the company.
Here are 7 ways to retain your best recruits:
1. Provide Quality Supervision
Most employees typically end up quitting their jobs and shifting elsewhere due to an adverse relationship with their supervisors and managers rather than their relationship with the companies they work at. The supervisor has a very important role with the employees in that there should be clarity between him/her and their staff on what is expected of them. It is simply not enough if the supervisor is popular or well liked as there has to be a relationship of clarity with the employees on what is expected of them.
The supervisor should not do anything that makes the employee feel like they are not an asset to the company as this usually leads to turnover. Here are some of the most common employee complaints that usually lead to turnover:
● No clarity on what is expected of them
● No clarity on how much they can earn or have the potential to earn
● No feedback on their performance
● Failure to hold scheduled meetings
● Not providing a structure in which the employees feel that they can succeed
2. Recognize Your Employees' Talent and Skills
Your employees want to use and showcase their talents and skills in your company but may hold back due to their efforts going unrecognized in the past. This makes it all the more important that you make a conscience effort to acknowledge and reward their talents, skillsets and experience that drives results. The more you give, the more you get. Tap into your workforce.
3. Provide Tools, Time and Training
The above three factors are usually the easiest problems to solve and tend to affect employee retention the most. When an employee fails to complete the tasks that are assigned to them then you should ask yourself ''What about the work system in my company is causing this employee to fail?'' Most times, you can help your employees overcome these hindrances in work productivity by providing them with time, tools and training.
All employees need to have the resources to do their job well. Otherwise, they will go looking for these resources elsewhere.
4. Provide Advancement Opportunities
Make sure that your employees know and understand that there are opportunities for them to grow, learn and advance in your company. Consistently provide education for your company employees. Give them work that challenges them to develop and advance, as well as projects that help prove their abilities and opportunities for promotion. Create a clear connection between their hard work and dedication and reward, recognition and career advancement. You can increase your employee engagement by letting them know what career plans you have for them and what opportunities they have to advance in your company's structure.
5. Practice Employee Reward and Recognition
Everyone loves genuine appreciation, so why treat your talented workforce any differently? Genuinely recognizing and appreciating the efforts of your workforce goes a long way in creating loyalty and job satisfaction. But the recognition has to be specific to ensure that the intended recipients know and understand that their hard work is acknowledged. You can ensure this by remembering your employee's names and acknowledging their efforts on certain projects and certain occasions. Research shows that employees will start looking elsewhere for employment when they are not appreciated and feel undervalued.
6. Conduct Stay Interviews
Other than performing exit interviews, make sure that you understand why employees are leaving your organization. You can better understand this by asking some of your oldest employees as to why they continued working at your company and what could drive them away? Also, ask them what their deal-breakers are in terms of work and what you can do to improve their work experience. After you have gathered all of the above information, you can use it to better your employee retention strategies.
7. Offer Competitive Employee Benefits
You can increase your employee retention by offering a competitive employee benefits package that covers your employee's needs. These benefits can include life insurance, health insurance and a retirement savings plan which is vital to retaining your employees. But these basic perks are usually not enough on a competitive level so it is best to offer other employee benefits such as flextime and telecommunication options as this will display that you are willing to support them in their lives outside of the office as well.
About the Author: Austen Lee believes that the key to corporate wellness is identifying talented individuals and harnessing their efforts by understanding what motivates them. As the digital marketing head of Rewardz, Malaysia he has taken it upon himself to inspire employers to achieve employee engagement by nurturing talent with rewards.