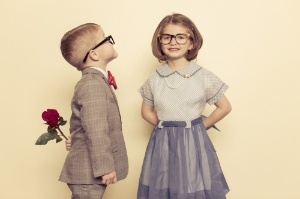 There's a lot of work that goes into finding that perfect employee. You know the one. The person that consistently goes above and beyond. The one you can rely one time and time again. It's that star player that everyone in the office loves. So why wouldn't you do everything in your powers to keep them around as long as possible?
Between sourcing, recruiting and interviewing candidates to the countless hours spent on-boarding new hires to training and professional development, there's a reason an entire industry dedicated to human capital management exists.
Sadly, so many organizations place more of an emphasis on attracting talent and not enough on retaining them. High employee turnover can affect your bottom line through loss of productivity, exit costs, unemployment insurance, and training time. In fact, in some significant HR studies conducted by SHRM, the cost to replace a salaried employee was equal to approximately 6 to 9 percent of the individuals starting salary.


---
Want to better understand your employee base using data directly from U.S. workers? Download the HRO Today Worker Confidence Index now.

---
Essential Tips to Improve Employee Retention
Did you know that 40% of employee turnover happens within the first month on the job? Sometimes the smallest gestures can go a long way; especially when you consider the great lengths today's leading organizations are making with respect to workforce culture and trends.
To give your current and future employees the warm and fuzzies from day one, consider using these tips to improve employee retention at your organization.

Provide Some Perks
Free coffee, monthly give-a-ways or small discounts might not seem like a big deal to you as a business owner, however your employees will see this as a sign of appreciation for all they do day in and day out.


Offer a Competitive Benefits Package
Retirement packages, a flex spending account, health care and life insurance are all benefits that employees look for when searching for a job. If you aren't offering a comprehensive package, they will find someone that is.


A Little Flexibility Goes a Long Way
People have busy lives - marriage, kids, elderly parents - these all demand the time of employees outside of the workplace. If possible, help alleviate some stress by offering some flexibility in scheduling or an opportunity for telecommuting one day a week.



Promote From Within
It's not always possible to hire for leadership positions from within the company, but when it is, employees who see coworkers recognized for their efforts with promotions and growth opportunities are more likely to stay with the company for the long haul. Employees feel more loyalty to companies who seek to fill vacancies from those who have been putting in the time and know the daily operations best. Focusing on employee development will help ensure that competent employees will be ready to step into those roles with minimal training.

Listen to Your Employees
The main reason employees leave is because they don't like what employers are doing, not what they think employers are not offering. Take employee surveys every so often, so you have a good idea of what makes your employees happy. They won't be shy about offering their opinions, especially if the surveys are anonymous.

Employee development and retention are two areas where your Human Resources manager can help develop programs that will lower training costs and raise employee productivity. When valuable employees leave, they can take company knowledge and a loyal customer base, as well as cost delays in ongoing projects. Training and keeping top-notch employees is one of the best ways to maintain a steady flow of growth and profitability.


About the Author: This post was written by Buffie Edick. Buffie is a freelance writer who often writes articles for small business, legal, and human resource websites. She has 15 years' experience in retail management and is currently pursuing a degree in Industrial/Organizational Psychology. She is a contributor for mcnultytaxlaw.com.