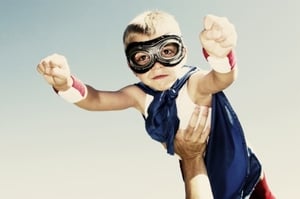 You know the saying teamwork makes the dream work. Often what you don't hear is that behind any high-performing team, there is a great manager quietly observing from the sideline.

The making of a Great Manager
What qualities do you look for in a manager? What type of boss seals the deal and makes you want to take the job?
Being a good manager is much more than just the ability to do the job. Good managers lead by example, encourage employees to grow, and make everyone feel included and valued. They support their team and make employees want to do their very best.
Here are 8 qualities of a great manager.

Have a positive attitude
When you're upbeat and enthused, it boosts morale. Things go wrong every day, but viewing issues as learning opportunities creates an engaging, collaborative environment.
Show gratitude
Thank your employees often. Good managers not only recognize and reward employees for doing great work, they also spread the word and let others (especially upper management) know.
Embrace diversity
Diversity comes in all forms, including point of view. Respect your team and welcome ideas that are different from yours. Keep an open mind and set the tone that the best idea wins.
Be willing to learn
Accept feedback and listen fully before responding. When your team can voice their concerns without worry, you can work together to solve problems, which encourages them to make improvements and pitch creative solutions.
Communicate often and clearly
Being honest and transparent fosters trust. Providing complete information about the firm, its people, projects and goals keeps everyone on track and makes them feel part of the big picture. Establish ways for you and your team to share information and ideas. And clearly spell out changes and how they may impact your team.
Focus and prioritize
Share your vision and top priorities so your team knows where to focus and how to achieve performance goals. Setting expectations is important, but so is being flexible and adaptable as priorities and deadlines change.
Trust your team
Be a true team player by delegating and empowering teammates to take on new responsibilities. When they look good, you look good so let your team shine and share in their success.
Inspire and encourage
Learn what motivates your employees and what interests them so you can tailor assignments that help them grow and succeed. Having a feeling of "we're in this together" incentivizes your team to work hard and speak up. It also allows you to make connections and offers ways to help them.
About the Author: This blog was written by Diane Mammon, Vice President of Marketing at Starpoint Solutions, a Yoh company. Diane manages Starpoint's marketing, branding, social media and internal communications. She's happy to be a part of the Yoh team! This blog post is her first for Yoh.