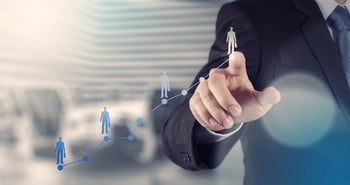 In recent years, the gig economy has become a major part of the business world. We hear people talking about it, we read about it in the news, and we even see it on social media.
But what is the gig economy? Why are people going crazy about it? And is the gig economy the future?
In this article, we're going to break down everything you need to know about the gig economy, with some helpful statistics to paint a clear picture for you.
What is the gig economy?
The gig economy is a labor market primarily made up of temporary and flexible jobs, rather than typical permanent jobs. The gig economy work environment is often characterized by freelance and contract work instead of full-time employment. The gig economy is disrupting the traditional economy of full-time employees who rarely change positions and focus on a lifetime career.
Just a few years ago, remote work was a commodity, available for the privileged few. Today, the picture is much different; more and more workers are looking for this type of job. In fact, almost ​90% of Americans​ would consider the path of freelancing or working independently.
But why has the gig economy become so hot?
There are several reasons why people prefer working in the gig economy as opposed to a traditional workplace. First, the gig economy enables greater freedom for employees. They are not forced to sit by their desks from nine to five anymore, and they can choose to manage their time however they want.
Along with employees, companies are also benefiting from the gig economy. They are profiting from hiring freelancers and independent contractors. They no longer have to spend money on office supplies or taxes, and they're able to reduce sick leave abuse. Due to a flexible schedule, employees don't have to lie about why they're absent from the office. They are free to manage their time as they wish and work when they feel most productive.
The gig economy offers a chance for earning a supplemental income, as well. People looking for some extra cash on the side opt for freelancing jobs they can find online via hiring platforms such as UpWork, People Per Hour, or even ​Facebook groups. This enables them to boost their monthly income without leaving their home.
Another advantage of working in the gig economy is that these jobs focus more on task completion than working hours. So for someone who can finish tasks quickly, these jobs can be an excellent way for them to get their work done without wasting any time.
The way of the future
The Internet has significantly changed our lives, and it's no wonder that it has changed our workplace too. Research shows that two-thirds of Gen Z freelancers have joined the gig economy by choice. Additionally, most Millenials, Gen Xers, and Baby Boomers also view the gig economy as a good thing for the workforce.
Currently, around ​170 companies in the United States focus solely on hiring remote workers. For those looking for open positions in this segment, we advise checking out AnswerConnect, InVision, Automattic, or Toptal. As the gig economy continues to grow, many Fortune 500 companies are looking more into hiring freelancers.
The downside
Like everything in life, the gig economy comes with its upsides and downsides. One of the negative aspects of working in the gig economy is that employees are responsible for taking care of their retirement and employee benefit plans.
Moreover, gig-economy employees may feel very isolated from their peers. In the traditional workplace, colleagues are right there to help each other feel like part of the group. Freelancers are deprived of this perk. So, isolation is not an uncommon feeling in this type of work.
The gig economy - the final verdict
Having a traditional job in a traditional workplace is slowly becoming less common. More and more people are seizing online business opportunities instead. Flexibility, a better work-life balance, and a chance to be your own boss are all reasons why so many working individuals are opting for this kind of business arrangement.
About the Author: Since a very young age, Sasha Vujnovik started tampering with computers. You can say that he always had a knack for how things work so he continued to nourish that aptitude, which in turn lead him to where he is now. With a degree in business informatics, he's helping the Fortunly team as an expert content specialist in all subjects related to technology and its effects on the global economy. These duties consist of various research activities that often revolve around the fields where technology clashes with finance – such as the blockchain, cryptocurrencies, ATMs, supply chain technology, and other emerging Fintech topics.