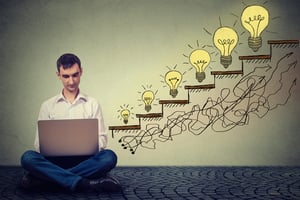 So-called "solopreneurship" is becoming increasingly common, with millions of people striking out on their own to start a business. According to Forbes, the trend is due to a number of factors: from the aftermath of the 2007-2008 financial crisis to the greater affordability of high-tech tools for small business owners.
Of course, there is also the added appeal of the flexibility offered by such an independent working style. Unlike entrepreneurs who typically tend to start-up companies in small teams, solopreneurs are self-reliant. With that being said, they often rely on hired help as well as technology to help them succeed. Here are some of the best types of professional assistance that are worth investing in to succeed as a "solopreneur."
The Best Tools For Solopreneur Success
Appointment management system
From deadlines for existing customers to meetings with potential new clients, you have many appointments to keep track of as a solopreneur. An appointment management system helps you keep track of all these important dates and times. You can even download apps to your phone and have automated reminders sent to you via email or text. To further increase efficiency, you can also have such automated reminders sent to other meeting participants.
Invoicing software
If you run an invoice-based business, you can easily waste hours of your valuable time creating these documents and following up on payments. An invoicing tool like Tipalti, Sage, Intacct, or QuickBooks makes this process much easier. You can automatically generate invoices, get financial insights in real-time, and follow updates on relevant topics like cash management and accounts payable. Once your business starts to take off, you may consider bringing in a professional accountant to handle your bookkeeping as well as your taxes. You can find a QuickBooks-certified ProAdvisor in your area based on your zip code or city online.
Web design and management support
In this digitally driven age, a professional-looking website is essential to business success. An engaging and user-friendly platform can drive new customers to your business, decreasing marketing and advertising costs overall. You can create a website yourself using a tool like Wix. Templates are available for all types of business models, from yoga studios to marketing agencies, there is sure to be a template for you. Avoid common web design mistakes that negatively affect search engine optimization, like endless scroll pages, pop-ups, and text in images. If you aren't confident in your own skills, hire a web designer to get your site up and running quickly.
A reliable phone plan
One of the secrets to success in solopreneurship is connectivity. You should embrace notoriety and surround yourself with others in your field to network, gain clients, and establish a solid reputation. A comprehensive phone plan that offers unlimited calls and texting and reliable bandwidth allows you to stay connected at all times. Additionally, Mobile business plans often offer useful perks like voicemail-to-text transcription, call logs and reports, and salesforce integration. Shop around and choose an option that you can tailor to your needs depending on the type of business you are running.
Starting your own business completely independent of other people is both exhilarating and daunting. If you want to succeed, you will have to put in the work; you can't simply sit back and collect a paycheck as you might at an office job. You can benefit from some help, however. By investing in some of the tools or professional services described above, you will make day-to-day operations easier. You will also free up time from tedious tasks like scheduling appointments and invoicing, allowing you to focus on the core of your business.