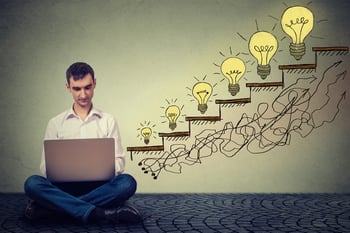 Remote work has been around for several years now. In fact, countless people from around the world — known as digital nomads — have made lucrative careers out of it. Moreover, in recent years, companies have also started to embrace telecommuting for their employees as a way to cut down on overhead and increase productivity.
However, it was the COVID-19 pandemic that almost single-handedly made remote work mainstream. Now, as restrictions start to ease up, many businesses and employees are wondering if perhaps working from home is the best way to go.
If you're one of the many workers who are now facing this shift to remote work, it's important to learn the specifics of how you can succeed at it, possibly for good. Here's all you need to know.
How To Succeed With Remote Work
Preparing to Make the Shift
If you are new to remote work, you will find the transition interesting, at the very least, and challenging, at worst. This is because, despite the obvious benefits of working remotely, you could encounter myriad threats to your productivity and creativity, which can have adverse effects on how you do your job.
For this reason, it's wise to know what you're in for as you make the shift from working in the office to working from home. You should also determine the actionable measures you can take to make this change work for you for the long haul.
Finding Amazing Opportunities
As you take your livelihood online and work remotely during the pandemic, it's easy to assume that you may be narrowing down your horizons and missing out on potentially lucrative opportunities outside of the internet.
However, as you go deeper into telecommuting, you will likely find that there is, in fact, no dearth of viable work opportunities, as long as you know where to look and, even more importantly, know how to bank on your skills.
Leveraging the Right Tools and Resources
Even as you ease into the world of remote work, you will invariably find the need to streamline your work tasks, so that you not only work more efficiently but also work smarter while you're at it.
Thankfully, there's no shortage of resources and apps that you can take advantage of to support your focus and creativity, increase the quality of your output, and maybe even leave you with more time and opportunities to pursue the things that are closest to your heart.
Indeed, working remotely can seem daunting for a novice, but you may soon find that it's the best way to work. So, look for ways to keep things lucrative and productive because once you go remote, chances are, you'll never look back.
About the Author: https://www.mindbodyhealthsolution.com/about-april/