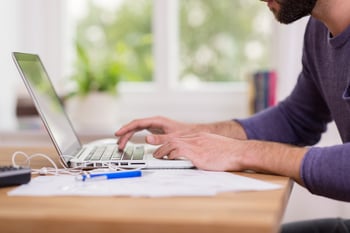 Remote working is expected to become an integral part of the new normal after the global pandemic settles. A lot of companies need to be more flexible in order to save on operational costs and also minimize physical contact between the workers. As an employee, you need to adapt and ensure a smooth transition. Learn everything you need to know about remote working as you read on.
Work from home - a short background
Even before the outbreak, thousands of companies have been using the remote working setup. In fact, according to Fundera, about 5 million employees have been telecommuting in the US before the crazy pandemic began.
Over the years, the trend has gained a lot of traction in other parts of the world, including Asia, South America, and Europe. SmallBuzGenius says that roughly 52 percent of the employees around the world worked remotely at least once a week back in 2018.
There are a lot of industries that make us of this arrangement. A few examples include sales, information technology, project management, customer service, consulting, marketing, education, and human resources.
Essentially this set up allows workers to work from anywhere as long as they have access to the internet. Companies that allow remote working typically maximize the use of communication and project management apps to keep every project on track.
Why working from home is the new black
Besides the COVID-19 situation, there are many reasons why companies want to transition into a remote working arrangement. Here are some examples:
They get to hire the best talent because of their flexible work arrangements.

They can significantly lower down operational costs.

Work from home is seen as effective in increasing employee retention rates.

Many consider it an environmental-friendly way to do business.

It allows companies to create a highly diverse team of specialists.
The role of technology in making work from home possible
Technology makes remote working possible. It also helps remote workers improve their productivity and concentration. There is a long list of technologies that you need to familiarize yourself with if you want to become a full-fledged work from home professional. Besides internet connection, here is the rest of the technologies you will need to work when you're not in the office:
Team communication app
Communication is essential to the success of any company. It becomes even more critical as employees work from different locations. To bridge the gap and to ensure coordination among the members of a project or department, you're company will make use of a team communication app. Some examples of communication software include:
Slack

Chanty

Flock

Rocket.chat

Hangouts
Project management software
Another type of tool that comes super handy when working remotely is project management software. It allows team members to track each other's progress, contribute ideas, upload documents, leave feedback, and more. Some examples of the most commonly used project management apps include:
Asana

Basecamp

Trello

OmniPlan
Video conferencing app
Besides chatting with teammates, remote workers are also expected to join video conferences from time to time. A lot of companies insist on conducting video conferences because it's proven effective in strengthening relationships and improving communication among team members. Besides facilitating video conferences, some apps even come with additional functionalities, such as screen sharing and presentation.
There's a long list of video conferencing apps used by remote working employees today. Here are some examples:
Zoom

Hangouts

GoToMeeting

Skype

Pexip
Screen recording app
Documenting processes for progress reports are a part of many workers' weekly tasks. It allows them to retrace their steps and help other team members understand the process. Instead of just writing the steps needed in words, you can record the entire process with a screen recording app.
While doing so, you can also go on camera and discuss critical points while showing how to do things on the screen. If you need to record your screen and make video tutorials for fellow workers, you can use any of the following apps:
Loom

Camtasia

Screen-Cast-Matic

Screen Flow

Jing
Scheduling app
Need to schedule meetings with your team, a client, or a prospect? Schedule it seamlessly with an app! This allows you to synchronize everyone's schedule even if you are in different timezones.
Google Calendar

Calendly

Acuity Scheduling

Doodle

Setmore
World clock software
Frequently, telecommuting employees work in different timezones. To avoid confusion and to ensure that you reach out to team members at the most optimal time, you should consider using a world clock app. There are plenty of apps you can use both on an Android and iOS device. You can also download a world clock app for your PC.
Importance of setting up your workspace
Besides familiarizing yourself with the tools needed for working remotely, there's a ton of other things you need to do. For example, you need to create a dedicated workspace. This ensures that you can concentrate while attending to your usual tasks. Ideally, you should have a room where you can set up your laptop or PC.
It should be from noise so you get to avoid distractions while you're on a call with your team or clients. It should also be a well lit and ventilated area to ensure your comfort while you work. You can experiment on where to put your workspace. As long as your selected location helps you become more productive, you can go for it.
Make sure to have a defined schedule
It's so easy to get distracted by your family members, friends, chores, favorite TV shows, and even your bed. If you fail to manage your time correctly, then you might get into serious trouble. Hence, when working remotely for the first time, you must set your schedule for work and the rest of the things you need to do each day.
Balance your time and be open to making a few compromises. Also, don't be afraid to experiment. Trial and error will teach you the best setup to use.
Working from home will become the new norm
Needless to say, the COVID-19 pandemic will usher in a whole new era. It will totally reshape how businesses handle their operations. And it will most likely push companies to make use of more flexible work arrangements. To prepare for these changes, you should start becoming more and more acquainted with the remote working setup.
About the Author: Alan Anwar is the Managing Director of Datasearch Consulting, a fintech consultancy located in Singapore. He is passionate about sharing his expertise on recruitment, career growth and advancement and fintech trends.