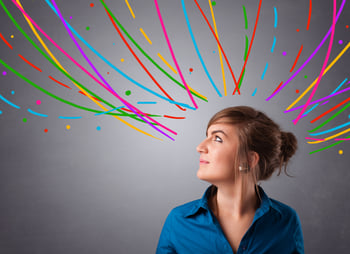 It's no secret that companies value talent and creativity. Employees that are encouraged and empowered to express themselves net companies substantive results like improved technology and intellectual property through increased innovation. This in turn, of course, allows companies to be more competitive. So, how can creative talent be attracted?
Then, once you get their attention, how can you seal the deal with a potential placement? A few tips below answer both of these questions.
How to Attract Creative
Talent
Cultivate Culture
Creative candidates are naturally drawn to companies that foster creativity; that connect to their creative characteristics such as being achievement driven and having a lot of drive. Establishing a culture that encourages employees to embrace failure, for example, allows employees to self-learn and try until they 'get it right'. Likewise, implementing best practice standards of openness, transparency & collaboration will also attract candidates. Candidates appreciate knowing they can work for a company that doesn't limit their creativity to function, but rather it be a way of life? Practicing the idea that every time the brain is engaged, creative juices are flowing allows maximum output from candidates who thrive on empowerment and meaningful work. Companies practicing these cultural qualities will draw candidates and reap the benefits of their creativity.
EXERCISE Flexibility
Creative candidates want freedom and autonomy to create and innovate, often driving them to entrepreneurial type ventures. But, they still need the support and established structure companies often bring. Take the time to listen to and understand how to balance out the needs of current and future employees, offering the best of both worlds.
---
---
How to Seal the Deal
Knowledge Is Key
Whether offering RPO services for a company or part of an internal hiring team, it is imperative to know the details and depth of the role one wishes to fill. Always have a ready answer for the questions a creative candidate might ask (regarding culture for example). Keep in mind, a creative candidate will be looking for roles that provide an outlet to their methods. Fully understanding the role and being able to effectively communicate the creative benefits will help cement the relationship and placement of top creative candidates.
Think Outside the Box
Create a custom hiring strategy that meets the needs of creative candidates. Engage in dialogue. Discuss with candidates what their dream job is and then strive to offer them just that! Listen to their needs around lifestyle & work preferences. Be open to differing locations, gleaning creative talent from otherwise unconsidered areas.
Creative candidates ultimately will look for a place to build their career without sacrificing that creativity. Understanding and highlighting the opportunities for inspiring change and driving innovation will attract creative candidates. These successful creative candidate placements will result in more robust and innovative companies. Embrace your creative hiring practices today!