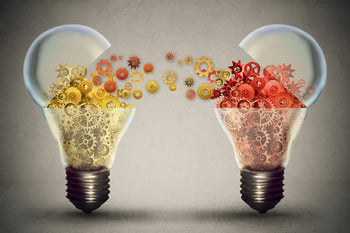 Today, nonemployees make up about 40% of the average company, and many of these workers are hired through an MSP program. In a recent conversation between Lynda Sheppard, Yoh's Vice President of Managed Services, and Debbie Bolla, Editorial Director for HRO Today, they discussed how an MSP program works within an organization.

Partnering for Success
Throughout the podcast, Lynda talks about one of Yoh's customers that really demonstrates an evolution of a partnership and how a customer can create their own roadmap towards talent management success.
Before Yoh came along, this technology company was predominately made up of payroll workers hired by internal recruiters. But Yoh was able to provide them with a good blend of a flexible workforce which allowed them to overcome their turnover and payroll issues.
With the help of Yoh to provide this tech company with the best staffing solution possible, they have been able to achieve over 5% cost savings year over year. This money saved exemplifies just how helpful an MSP provider can really be for a company.
the 3 p's: Partnership, planning, persistence
In closing, Lynda reveals the three keys to success for anyone looking to use an MSP program. She narrows it down to partnership, planning, and persistence. An MSP program will likely be successful if both parties agree to form a committed partnership, plan their goals and how they are going to achieve them, and stay persistent despite any resistance of change.
Click below to listen to the full podcast!