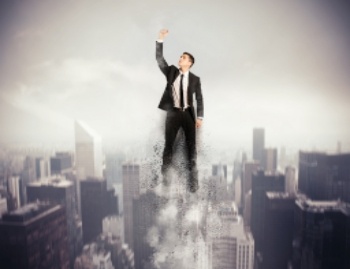 If you are researching ways to improve how your organization procures and manages contingent labor, there are a number of trends that could change how you think about talent acquisition.
As the number of non-employees, such as contract, gig, and freelance workers rises, so does the demand to gain control over contingent labor programs. With half of the workforce projected to be freelance status by 2020, organizations are forced to take a closer look at how they attract and retain contingent workers beyond the cost-savings component. For some companies, this means an even greater reliance on third-party vendors and services.
Once considered simply a line item, labor procurement services are undergoing a transformation as organizations look for better ways to optimize the buying and hiring processes.
The Strategies & Trends Powering the Future of Contingent Workforce Management
Disruptive Technology's Impact on Talent
From the outsourcing of human drivers to machines and chatbots taking over traditional customer service roles, the age of artificial intelligence has officially arrived. With our increased reliance on technology, new services like artificial intelligence, machine learning, natural language processing and cloud storage are quickly becoming the new norm in our personal and professional lives. And the technology professionals involved in the development and maintenance of these systems are in high demand and short supply.
Similarly, industries are under constant pressure to keep up with the technologies. Take health care as a prime example. In an industry that once relied heavily on paper and manual processes, the health care market has had to adopt digital technologies to manage everything from patient files to VMS to deploying contract labor. The bottom line is that while machines are taking the place of humans in many arenas, very skilled humans are required to enable the technology that, in turn, helps us all reap the benefits of automation.
Total Talent Management
As technologies and workforce dynamics evolve, companies are looking beyond the core benefits of a managed staffing program or the use of a Managed Staffing Provider (MSP). While process optimization and visibility into spend and workforce population remains at the core of a well-run managed service program, savvy service procurement professionals are taking a step back to look at the full picture of talent acquisition across the enterprise.
This is where Total Talent Management comes into play. This means looking at talent acquisition for short-term or temporary/contingent positions, as well as permanent hiring for your organization. Think of it as including other aspects of labor management, like Recruitment Process Outsourcing (RPO) and Statement of Work (SOW) spend, as mentioned below, in addition to looking at the full-spectrum of how talent gets into your organization.
A Blended Approach to MSP and RPO
One emerging trend is the use of a managed staffing provider to run other aspects of your workforce solutions, such as the RPO program. By doing so, you can leverage the visibility over your workforce to include traditional contingent staffing through an MSP, with a Recruitment Process Outsourcing (RPO) model for permanent hiring.
This allows you to scale and adjust your workforce mix, as needed, to meet demand. A "private label" RPO program can also allow a provider to leverage the power of your employment brand (or create one for you) to recruit talent for your permanent positions.
MSP and VMS for SOW
Integrating Statement of Work (SOW) engagements in an MSP program still escapes the grasp of many procurement managers. However, mature vendor management system (VMS) technologies and MSPs are now able to easily include this important spend to provide better visibility and tracking. This too, is an aspect of total talent management that should be identified and managed expertly. While contingent and permanent hiring may have slowed over the past few year, SOW spend is on the rise.
Collaboration Across all Labor Divisions within an Organization
Consider that providers, suppliers, buyers, and HR professionals involved in varying aspects of labor management each bring a unique perspective to the talent acquisition process. The trend of moving away from a siloed approach is front and center because of the increased emphasis on the employment brand as the market continues to skew heavily towards the candidate. Combine this with the reduction of the traditional full-time employee and it's easy to understand why those organizations who strategically partner and collaborate across divisions will win the top talent.
As you contemplate diving into a contingent labor management program, keep these trends in the back of your mind. Being ahead of the curve can help you optimize your program to save time and money on a managing this growing workforce.