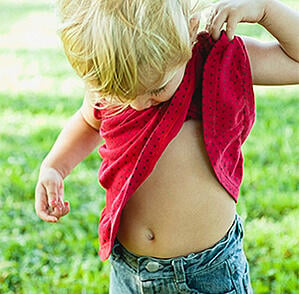 The use of contingent employees, or temporary labor, independent contractors, or other workers not directly paid by the company, has varied over the past 10 to 15 years. One thing that has been consistent, however, is the steady increased use of the contingent labor workforce.
ERE Media points out that even at the enterprise-level, organizations are challenged to become more agile to meet shifting market demands. Typically when an organization is tasked with reducing labor costs, the go-to solution is a hiring or promotion freeze or widespread layoffs. However, there is a better and more cost-effective solution often underutilized by HR.
Having a contingent labor strategy in your back pocket is one way to avoid the complications and uncertainties the above mentioned measures can illicit. As we'll discuss, implementing a contingent workforce strategy can not only yield substantial cost-savings, but reap added benefits to the organization.
Considerations For Contingent Labor
The benefits of using contingent labor tends to outweigh the risk. While it requires greater control to ensure this activity is not only managed effectively, but also done so in compliance with employment laws and standards, there are three primary benefits of using contingent labor.
The reduction of fixed costs
Flexibility in staffing
Increased productivity
When examining the process for hiring temporary talent into a company, many businesses find this process is decentralized. For example, different areas of the company have different procedures in place to source, screen, hire, on-board, manage, and pay contingent labor.
Additionally, when asked to identify contingent labor spend, many organizations will give approximations that are much lower than their actual spend. Others simply admit that they don't know. This is usually the result of temporary costs that are misclassified or hidden in project costs or unclear accounting items.
Contingent Labor Strategy Best Practices

Standardized Rate
To avoid overspending, companies must standardize the rates of temp talent. Looking to industry best practices, instead of negotiating individual rates with multiple temporary staffing vendors, create a consistent rate structure.
This means that for every job posting, the pay rates should remain consistent across the board. If the structure is based on bill rates, those bill rates are set within a defined minimum and maximum. If the company is using a markup model (defined as a percentage over the pay rate paid to the temporary agency), then a consistent markup among all vendors is established.


Hidden Cost-Savings
Another way to achieve significant cost savings is to leverage the amount of spend. For example, there could be volume discounts in place for the amount of spend going through the program. When certain thresholds are hit, there can be savings over either the markup or in the form of an annual rebate.


Organized Staffing Solutions
An MSP, or managed service provider, is an organization engaged by a company to manage all of its contingent labor processes as well as the associated vendor supply chain. MSPs manage the talent acquisition process, contribute to non-employee on-boarding and off-boarding, and oversee vendor compliance and performance. The MSP is, in essence, the engine behind most managed staffing programs.
Furthermore, if a company identifies contract employees for hire, the MSP administratively can manage and pay them under the agency's payroll. This is known as "payrolling," and can include former employees, interns, retirees, or other candidates the company knows or recruits on its own, but at a cost that is much less than paying them as direct employees.
A company might choose an MSP program to reduce or better manage costs. Indeed, by working with an MSP, many companies experience major cost savings. In fact, a late 2009 report from Aberdeen Group found that organizations that outsourced to an MSP realized savings 40 percent greater than those that managed the process internally.
In summary, when reaping the real benefits of contingent labor, particularly the cost-savings component, it's vital to be critical of your existing processes and systems. Do you have resources to track contingent labor effectively? Do you plan to expand your contingent workforce in the coming months? How do you standardize processes across all departments? The more answers you can get to these questions, the more you will benefit from contingent labor.