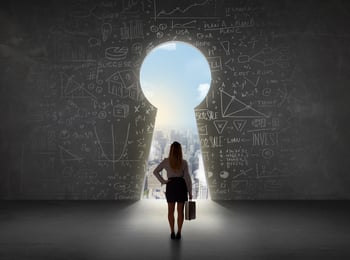 The job market has never been more intense than it is now. With certain skill sets, there are a lot more jobs available than the number of people looking for one, which means that the job market can be classified as a candidate's market. This puts a lot of pressure on HR to fill these open positions.
In a recent conversation between Debbie Bolla, Editorial Director for HRO Today, and Chadd Dehn, Yoh's Senior Director of RPO Operations, they discussed the tools you need to increase your talent pool right now.
Key Strategies To Attract Top Talent
Considering it is a candidate's market, it's more important than ever for companies to think of creative ways to attract top talent. One of Chadd's focal points throughout the podcast is that no one thing by itself will allow you to successfully increase your talent pool. To start, it is best to design the recruitment process from the outside looking in, making sure that the process is satisfying candidate's needs.
They also discuss the importance of consistently engaging with candidates to keep them interested in your company after initially catching their attention. Companies need to do everything they can to minimize candidate fallout which can be done through frequent communication and engaging content. One engagement strategy Chadd suggests is the use of email marketing campaigns to keep candidates up-to-date on everything happening within the company.
Technology Is Key
Technology also plays a big role in attracting top talent. The advanced technology available today makes it easier than ever to find the right candidates, especially with the help of AI. Chadd explains how Yoh uses an AI tool that tells them exactly where to spend their advertising dollars to ensure that their job postings are reaching the right audience. AI can also help with recruiting passive candidates quickly and regularly communicating with candidates.
In conclusion, companies need to make sure that their hiring managers are properly trained to recruit top talent in today's job market. As long as companies are keeping up with changes in the market and new technologies, they should be able to increase their talent pool in no time. To learn more about how to increase your talent pool, listen to the full podcast here!