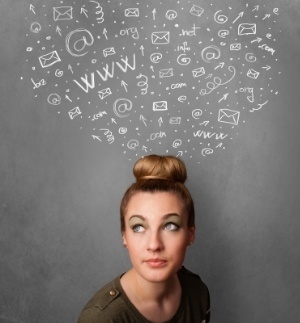 As a recruiter, it's crucial to be aware of current and future hiring trends; especially ones that will cause a major shift in the recruiting landscape. Millennial recruiting is a hot trend, and when you consider the fact that they will occupy 75% of the workplace by 2025, it's one that will continue to gain momentum. If you don't know how to effectively recruit them now, plan to face some difficult roads ahead.
Millennials, also known as Generation Y or Gen Y for short, are the demographic born in the years ranging from the late 1980s to the early 2000s. So what is it exactly that makes them so special?
Key Characteristics of Millennials
They are extremely creative
They are ready, willing and able to learn
They want to work and develop
They are very active
Their worldview differs from that of Gen X
There are a variety of additional reasons that make Millennials worth hiring. However, these can sometimes be overlooked. Yes, their resumes and portfolios are very creative and detailed. They help us learn about them by providing extensive information about their work experience, external interests, and even their soft skills. But, there are some essential details about Millennials that you won't find in a resume.
6 Critical Job Skills Millennials Won't Include In Their Resume
They Are Social Media Enthusiasts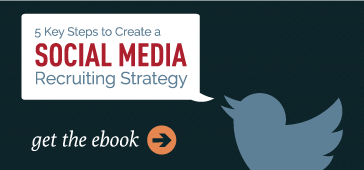 Millennials have grown up with social media: they're tweeting, they're facebooking, they're sharing their lives online, and they will hardly include the fact that they influence an audience in the thousands.
Their social activity and online reputation is proof of their ability to tap into a today's growing digital audience. They understand how to leverage social media to inform and inspire, and can put these skills to work for their respective employer.
They Are Natural Born Leaders
Some recruiters might consider this a negative quality in candidates, and therefore, Millennials will hardly mention it in a resume. While they need acceptance and wish to feel validated, they are natural born leaders. In fact, a study from UNC's Business School revealed the following:
92% of Gen Y's felt entrepreneurship education was a vital skill for today's job market
30% started a business in college
35% have started a side business
This quality can be a great thing at work! As Gen Y people need feedback, they will listen to your constructive criticism, and use it to better themselves. As a result, they become more experienced and engaged employees.
They Won't Leave You
According to a quarterly study conducted by HRO Today, Millennials are very (and surprisingly) loyal to their organizations. the study reveals that in their 30s, Millennials are ready to settle down and less likely to change jobs.
They Love What They Do
The Media Post study drew the following conclusion: half of Millennials would rather have no job than a job they hate. Sure, they will not write that in a resume, but personal development is the most important factor in careers for 65% of Gen Y employees.
Millennials don't consider a salary the primary motivator, and will work at your company to develop and improve themselves. They are motivated to succeed and grow professionally which pays in dividends.
They Are Incredibly Self-Efficient
Millennials constantly work towards getting things done as soon as possible. They are tenacious in a workplace, and will usually find the answers to their questions themselves. For example, it is reported 71% of Millennials will Google a problem and try to solve it rather than ask someone (a support team, etc.) for help.
They Are Team Players
Millennials are great with collaboration and teamwork. They are ready to share the experience with others, and they do not have a "me first" attitude as it may seem at first. Collaboration helps them create the best work, so they will learn from managers while teaching them new skills at the same time.
Resume and portfolio are important but don't forget about communication and collaboration. Millennials don't consider resumes a guarantee of getting a job but a ticket to a job interview; so, learn to read between lines and get ready to reveal hidden sides of your candidate's personality.
Happy hiring!

The blog was written by Lesley J. Vos, a career specialist for college students and content strategist of Bid 4 Papers, helping young people reach their academic goals and improve their writing skills. Lesley shares her thoughts on education, career, writing, and self-development. She is open to constructive criticism, so you are always welcome to drop her a line at Google+.