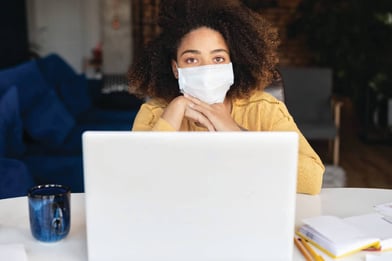 Feeling some friction in your Revenue Cycle? Coding may be the culprit. Medical coding could make or break your entire operation, whether you sit at a hospital, clinic, or physician group. Accurate coding is key to your success, and a healthy revenue cycle actually depends on it, especially in today's digital world. But do you know why and how coding experts can come to your rescue?
To shed light on the importance of Medical Coders, let's take a step back and consider the basics. What's the point of medical coding, and how can you do it within your organization to obtain the highest appropriate level of reimbursement?
MEDICAL CODING IN A NUTSHELL
Medical coding is the link between healthcare providers, patients, and insurers. Comprised of universal codes, this facet of healthcare converts medical services, procedures, diagnoses, equipment, and more into a standardized language for billing, insurance, and patient data-keeping purposes.
Ultimately, there are two ways to conduct medical coding - the right way or the wrong way! Accurate medical coding leads to maximizing reimbursements from healthcare payers. It also allows you to offer your patients the highest level of care. However, inaccurate medical coding only causes stress and headache. When done wrong, your reimbursements may get delayed, denied, or only partially paid. It also leads to poor patient experience, incorrect data in your EMR, and invalid population health analytics.
BREAKING DOWN THE ESSENTIAL CODES
Achieving accurate coding often boils down to the makeup of your medical coding team. In their day-to-day, the core responsibility of an expert coder is to coordinate between healthcare providers, patients, and insurers. These SMEs should be in the know about any pertinent codes used within your organization. Today's most common codes include ICD, CPT, and HCPCS.
ICD Codes
'ICD' stands for International Classification of Diseases. ICD codes are a classification system developed by the World Health Organization (WHO) that standardizes medical terms to collect data for statistical purposes.
CPT Codes
'CPT' stands for Current Procedural Terminology. CPT codes are a series of 5-digit codes that standardize the coding of both medical services and procedures. This code is commonly used by doctors, healthcare professionals, and administrators.
HCPCS Codes
'HCPCS' stands for Healthcare Common Procedure Coding System. HCPCS codes represent procedures, supplies, products, and services that can be provided to Medicare beneficiaries and individuals enrolled in private health insurance programs.
It's important to note that these codes undergo regular updates. Medical codes are changed, deleted, added, released, and put into effect every year and quarter. For example, CPT and ICD codes undergo an update every year, Therefore, keeping up to date is essential to any medical practice looking to achieve accurate coding. A few recent medical code updates include:
October 1st, 2022 - ICD-10-CM/PCS
January 1st, 2022 - CPT and HCPCS code sets
3 KEY AREAS IN NEED OF MEDICAL CODERS
1. FACILITY
A facility coder uses codes that detail both the volume and intensity of the resources used to deliver care. This might include the use of medical equipment, medication, and talent. Because of this, CPT codes vary between the facility and physician sides. Some standard AHIMA certifications to look out for when hiring Facility Medical Coders include:
CCS (Certified Coding Specialist)
RHIA (Registered Health Information Administrator)
RHIT (Registered Health Information Technicians)


2. PHYSICIAN
Professional medical coders differentiate themselves by specializing in one coding set. They support physician offices, group practices, multi-specialty clinics, or specialty healthcare centers. Physician-side coders require a different set of core certifications to demonstrate their skills, such as CPC or CCS-P certifications. Standard AAPC certifications available for Physician Medical Coders include:
COC (Certified Outpatient Coding)
CEDC (Certified Emergency Department Coder)
In addition, an AHIMA certification to consider when hiring Physician Medical Coders is:
CCS-P (Certified Coding Specialist – Physician-based)

3. PAYER
An insurance coder codes for the insurance company. After medical coders convert patient treatment and diagnosis information into numerical codes, payers use those codes to make reimbursement decisions. Some standard AAPC certifications to look out for when hiring Payers include:
CRC (Certified Risk Adjustment Coder)
CPC-P (Medical Coding Certified Professional Coder-Payer)
NEED CODERS THAT FIT THE BILL?
Hiring and retaining knowledgeable, certified coders is critical to the health of your revenue cycle. However, there's a lot to consider to get the right people into the right roles at your organization. It often helps to partner with an agency that knows HIM and RCM inside-out. A partner like Yoh serves as an extension of your team. Our Revenue Cycle practice is connected to today's most skilled talent in the market.
Although Medical Coders are in high demand, your dream team is out there! For those just getting started in the hiring process, here are some quick tips to consider:
Ensure your candidate's certifications match the side of coding they are applying for. AHIMA certifications fall more towards the facility side, while AAPC certifications fall more towards the physician or payer side.
Only consider coders who have used the correct EMR associated with your organization. If you use Epic, the candidate needs to know Epic. You may also want to look for experience with Encoder or CAC (Computer Assisted Coding).

Finally,

recent experience

is a MUST! Only consider those who have coded in the past two years. Medical coders should be able to code the charts you're looking for, especially since codes change frequently.
Happy hiring!