You scream. We scream. We all scream for coding!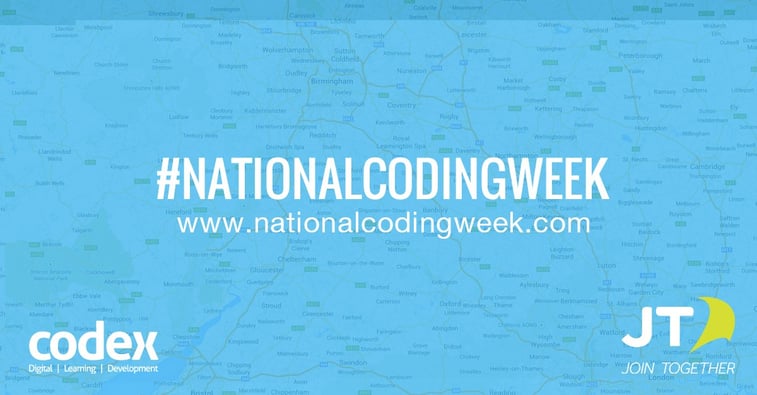 Photo courtesy of Jersey Digital
Have you heard? It's National Coding week, which means there's no better time than now to enhance your digital skills. Aimed at inspiring future generations of coders to come, use the following resources to see whether the world wide web of coding speaks to your inner techie.
Top In-Demand Web Development Skills
True, the IT industry is exploding with opportunity, but the trick is to know where to look. For web coders, the opportunity couldn't be greater. But, before redirecting your career down the binary path, you should understand the current economic state of employment for web developers.
To uncover what's driving demand for today's web coders, we turned to WantedAnalytics, a real-time aggregrator of in-demand job statistics. And, what we found wasn't too shabby.
Web Development Jobs in the U.S.
Current Job Openings: 312
Average Post Period: 47 days
Median Salary: $109,000
Top 5 Job Titles:
Software Engineer
Java Develop
Web Develop
Senior Software Engineer
Php Developer
Top 5 IT Skills:
JavaScript
Java
Cascading Style Sheets (CSS)
Hypertext Markup Language (HTML)
Software Development
free resources for cODERS
OK, now that you know what to look for, it's time to get down to business. Like any true expert, you'll need to start by talking the talking. To build up your coding game, we turned to the TechRepublic for these free coding resources. Sign up and attend free classes to uncover your inner coding greatness.


WhY YOU SHOULD LEARN TO CODE

And, because it wouldn't be responsible of us to give you job advice of this magnitude without providing you some visibility into your future, we included this Infographic from Business 2 Community (B2B).
To summarize, coding seems like a great option for people who might be bored with their current profession, but aren't interested in re-entering a university or expensive certification program. And, considering the fact that we are in the thick of the digital age, picking up the skill of coding isn't the worst backup plan to have in place.
So, the next time you are sitting at work cursing your existence in the workforce, consider that it might be time to go from a project manager to full-fledged programmer. Either way, we hope you've gained a new appreciation for these warriors of web.