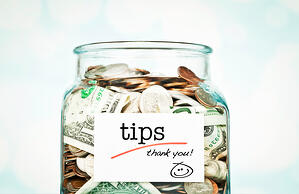 It's no secret that most recruiters love LinkedIn, but then again the connecting instinct is practically intrinsic to a recruiter's DNA. For the rest of us, the use of LinkedIn and more specifically networking, should also be an inherent professional trait rather than a tactic that one dusts off when it's time to look for that next career move.
Sure networking may have historically been a tad cumbersome and at times intimidating, but now that LinkedIn has provided us a modern and accessible social vehicle for networking, there really isn't any reason that all of us can't stay connected.
Think about it. There is so much that we can offer one another professionally, and LinkedIn handily facilitates that exchange all in one social platform. From keeping in contact with your best colleagues to the person you met once at a conference, following news and trends with companies (or competitors), or chatting with likeminded professionals in groups, being active on LinkedIn will turn you into a natural networker before you even realize your networking!
With that said, we found these amazing stats on LinkedIn that will make you think twice about how you integrate it into your daily life. Long story short, if you aren't fully leveraging LinkedIn for professional and personal gain, what are you waiting for?

10 Tips to Becoming a Savvy LinkedIn Networker


You Are Your Own Brand.
So let there be truth in advertising! If you don't completely fill out your LinkedIn profile and keep it updated, than you are mitigating networking opportunities. Think of your profile as a less formal than a resume but robust enough to capture who you are as a professional.
Say Cheese!
You know how people always say it's nice to put a face with a name? That's why you need a picture on your profile, to jog the encumbered human mind into recognition. Just a straightforward as-you-look-right now type of photo will do.
We Know You Don't Have a Rolodex So…
Why haven't you converted all your business contacts to LinkedIn? You can't beat the accessibility to updated details on your colleagues and acquaintances all before picking up the phone or sending an email! So each time you meet a new person or get a business card, immediately connect on LinkedIn and recycle that antiquated calling card.


Why Yes, I Do Know Them!
Seriously, that "People You Might Know" function on LinkedIn should be your best friend as you're developing your connections on LinkedIn. I can't tell you how many times it has come up with long lost colleagues whom I've seemingly forgotten but was grateful to have been reconnected.
Don't Be Shy, Join LinkedIn Groups!
Literally there is a group (or 70) out there for every professional interest, alumni group or skill set. Once you start joining groups you're opening yourself up to meeting a whole range of new professional contacts besides being able to share ideas and perhaps learn a thing or two. Join as many groups as you want, but don't just lurk, join in on the conversation!

Have You Checked Your Pulse?
Ahem, that's LinkedIn's fancy title for News. Follow topics, channels and personalities (aptly named business INfluencers) via the Pulse section of LinkedIn and your newsfeed will start to fill up with tidbits on the topics that matter most to you professionally.

Follow, Follow, Follow
LinkedIn is not just for connecting with people, but also for following companies. Admire certain brands, want to keep tabs on your competitors, or targeting potential employers? Allow them to keep you informed about their happenings via the follow function. These happenings will also be delivered to your newsfeed for perusal.


Did I Mention the NewsFeed?
If you've followed all the above steps you will be filling up your LinkedIn feed with actionable content. It's like your Facebook feed professional style. Like that promotion that a former colleague announced, comment on an article from your Pulse feed, like a company update about new technology, etc. By engaging with content and updates on LinkedIn you're well on your way to becoming a natural networker LinkedIn style.


Wash, Rinse, Repeat.
Just like Facebook, Twitter or your other social platforms du jour, log into LinkedIn frequently (I'm on daily during the business week) and continue to connect and interact with your newsfeed content and groups. Unlike other platforms, I find there is less fluff (no cute kittens in boxes pictures) so one can stay involved with minimal time drain.


You Have A Lot to Offer!
You are a wealth of knowledge and talent, don't keep that to yourself. Promote your accomplishments in your profile, but be open to helping others and pay it forward.
Try out these formative tips to developing your very own robust network of connections on LinkedIn, and remember that connecting is a good thing. It's not only who you know, but who your connections, connections know!
This blog was written by Cindy Lombardo. With nine years of experience in the staffing industry having worked in the capacities of recruitment, project management, training and marketing, Cindy currently focuses on developing and implementing digital strategies that target and attract talent across all industry sectors for both national and international employment opportunities. She is passionate about following emerging applicant trends as well as educating others about both the growing talent deficit and strategies that can drive better recruitment efficiencies and return on investment. When she's not working on candidate marketing strategies, Cindy spends her time outside of work running a non-profit opera company, practicing judo and playing with her crazy dog Scruffy.