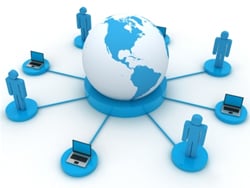 Looking for jobs has come a long way from circling a few good leads on the classifieds. Today, connecting employers to candidates is one part of a job-search platform. Instead, these sites are equipped with resume tailoring, networking events, career coaching, and blog pages filled with useful tips. LinkedIn is perhaps the most popular in the category, with its resources combining all the different elements.
However, it might be worthwhile to expand your job hunt horizons. And finding the best job sites among the chaos would be the first step towards your success. After considering the number of listings and resources on each site, we have curated the top sites that are likely to be most useful for job seekers.
For Job-Searching
1. Indeed
Indeed started as a classified board for jobs in 2004. Since then, it has been deemed one of the go-to sites for job seekers worldwide. Over the years, it adapted to the changes to currently serve over 250 million monthly users. Whether you want to offer essay help for prospective employers or sign up as a full-time programmer, Indeed can connect you to the best open roles.
The platform is 100% free and allows you to perform both targeted and international searches. Even better, you can upload your resume and apply to jobs with a few clicks. If you need more information, Indeed also has extensive research on salary comparisons and company reviews from employees. This will allow you to read up on the work environment and apply for more relevant roles.
2. Monster
With over two decades of reputation, Monster has become almost synonymous with digital recruiting. The platform appeals to all experience levels and work styles, including freelancing and part-time jobs. Besides being a free tool to use, you can also upload your resume and apply more efficiently.
Like Indeed, you also get access to resources such as resume help, career advice, and salary tools. The only place where Indeed comes out better is in having more job search filters.
3. Scouted
The name gives it all away, right? If you are a soon-to-be graduate or a fresher looking for the first job, you want to be scouted rather than recruited. The team at Scouted emphasizes that people are more than their resumes. Though relatively much younger than other career platforms, Scouted has gained a lot of attention. It works effectively like matchmaking, connecting the best people to their best jobs.
It is a platform designed to help both employers and candidates get hired and retain the jobs. You can find not only Fortune 500 companies but also newly launched start-ups looking for the right talent. Candidates can also connect their social network profiles such as LinkedIn, and prepare their exclusive profile by answering Scouted interview questions. In addition, you can also benefit from the coaching packages, job assessments, and resume consultations.
4. AngelList
Want to make a difference in the world by joining a start-up force? AngelList surfaces are the best community for start-ups to network and find the right talents for their cause. The best thing about this platform is that you can converse directly with the founders and not the recruiters. This means you get a chance to impress all parties involved, and the company will know you when you join. It will also give you an immense opportunity to grow professionally.
AngelList is not exclusive to job seekers alone. The site is also sought-after by investors and those who want to follow any new products coming up in the market.
For Networking
5. LetsLunch
The success of LinkedIn is proof that a strong network can play an influential role in success in the workplace. The truth is, it can open doors to you even faster than the conventional job-search method. LetsLunch took the concept of professional networking to a more social level. This platform is a valuable tool if you want a better means to stay in touch rather than social networking.
LetsLunch serves as your personal assistant in setting up social meetings with other professionals. Now, the platform also offers learning workshops for you to engage with experts in any field. The most impressive feature would be the Lunch and Learn program, which allows you to experience your prospective companies, get a feel of their work-culture, and decide whether it would be a good fit for you.
6. Opportunity
The right network could lead you to the right jobs when you aren't even looking. Opportunity was created to match you with employment opportunities by finding like-minded professionals. Launched in 2014, the network has grown into a group of 5 million users now. Their artificial intelligence algorithms are continually doing the job search on your behalf.
As an Opportunity user, you will be investing in leads rather than appear as a job seeker. You can create multiple profiles based on whether you want to find a job, work as a freelancer, maintain a network, or hire a candidate. There is also an integrated messaging feature to stay active in your network.
For Remote Work
7. FlexJobs
Remote jobs are a hot topic in the recruitment landscape these days. Since its launch in 2007, FlexJobs has retained its position as the number one site for remote and part-time job seekers. Today, you can use it to find opportunities in over 5000 companies from all corners of the world.
The team professionally vets all the job listings. Candidates can opt for international or local jobs as fitting to their schedule. The only downside is that you will need to be a member, but at around $15 a month, you also get discount codes on work products and software
.
8. Upwork
If you are a freelancer or looking for part-time jobs, look no further than Upwork to get you started. The platform is free to sign up, and you do not need prior experience to get hired. All you need is to persuade a client to hire you for your skills with an impressive portfolio. Upwork can connect you to clients from all parts of the world, on hourly jobs or contracts. Now, even if you are working directly with a client, the platform can back you up with valid contracts to protect your interests.
The Bottom Line
Although there are several other ways to discover opportunities, a career platform will still come out at the top to provide you with resources. These sites centralize not only openings but also offer you insight into the market. As most of these are free to try, you only stand to gain value from these websites.
About the Author: Victoria Davis is an experienced content creator and a qualified expert on Communications and Management. Being one of the leading writers at EssayHub essay help service, she also loves sharing her ideas on different subjects with a broader audience.