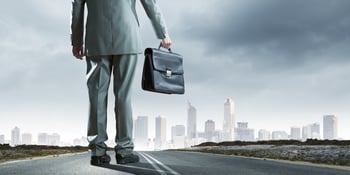 What candidates think about a company's recruiting, interviewing, and onboarding process is called candidate experience. This a hot topic of talent acquisition these days as the candidate experience speaks to the recruiting performance of a company and serves as a barometer for how competitive the company is in a tight labor market.
The question is: Are you delivering a good candidate experience?
I am going to talk about how you can improve your candidate experience. After all, effective recruitment depends upon how happy the candidates are who will eventually become your employees.
Sound interesting?
What is the Candidate Experience?
Every conversation a candidate has with your company is part of their experience, and they play a significant role in making that experience positive or negative for other candidates. Today, while recruiting a candidate, organizations and their teams need to work hard to provide the best possible candidate experience.
Positive Experience
A positive experience will make the candidate feel respected and valuable - and, most importantly, excited to work for your company. A candidate with a positive experience finds it easy to follow the rest of the process.
Negative Experience
On the other hand, a negative experience leaves the candidate feeling that he never wants to interact with the company in the future and will never refer to anyone.
Read these statements and see if you are getting 'Yes' as an answer:
Your candidate comes for an interview but doesn't receive any communication about the results.
Your candidate wants to apply for a job on mobile, but your website is not mobile-optimized.
Your candidate is greeted with a lengthy application process when he applies for a job.
If your answer to these statements is 'Yes,' you need to change your candidate experience.
Importance of Candidate Experience
In the past, employers' rude and condescending attitude towards workers was typical. However, it is indeed not the case now. Big and small companies are competing to fill almost every role, and when a company misbehaves with its candidates, it sends a message that they deal with their employees even worse.
On the other hand, a positive candidate experience can lead to long-term profit for your company, even if the candidate got hired. Another reason for providing a good candidate experience is that companies want to reduce the job search time for the candidates. That is why they are adopting technology to achieve this goal.
How Can You Improve Candidate Experience?
1. Speed Up Application Process
One of the challenges candidates witness is filling out lengthy job applications. When they visit your website, they have to submit all of the details again, which are already mentioned in their resume. Imagine how annoying it is for the candidates to waste time on such issues. They leave the process mid-way as the application never comes to an end.
Using a resume parser in your ATS will accelerate the application process. It lets the candidate upload his resume and populates the data fields on its own. Thus, the candidate doesn't have to fill in any of the details again. For a recruiter, it extracts data from the candidate's resume and makes the information available in data fields. Eventually, the recruitment process is shortened.
2. Communication is Essential
Communication is the key to successful recruitment. 33% of job seekers want an automated email sent to them after applying. If candidates do not receive any communication or feedback from the company, it doesn't give a positive impression of the company.
Candidates hate to be kept in the dark, so be sure to communicate with candidates on-time and regularly. You can even create email campaigns that will keep candidates interested and engaged. Acknowledge their application, send them notifications about the hiring process, and inform them at every step. It will build trust among the candidates.
3. Go THE Extra Mile to Save CandidateS Time
Create a mobile optimized career website. Filling small applications on mobile devices is easy and shows that you respect the time of your candidates. It also simplifies communication between candidates and recruiters. You can also send text messages to candidates to take the discussion further. Thus, mobile communication is the need of the hour.
4. Clear Job Descriptions
If your website is not attracting enough traffic, the reason can be confusing job descriptions. Applicants should understand the role for which they are applying. Your job description should be clear, precise, and provide all relevant information for applicants (such as job duties, requirements, etc.). It should be easy to understand and readable. Use a JD parser to get a clear job description. This will generate more traffic for your website.
As it is a candidate-driven market, focusing on candidate experience should be your priority. Enlist the help of technology to ensure you or your software are helping candidates submit their job application in real-time. The easier you make the job application process, the better will be the candidate experience.
Are you ready to adopt technology to promote this concept?
What are your views on this hot topic? Share with us.
About the Author: Lovepreet Dhaliwal works with RChilli Inc, a leading CV parsing provider which helps in speeding up your recruitment process. An MBA in HR and marketing, he has over seven years of work experience in business development and strategic sales.