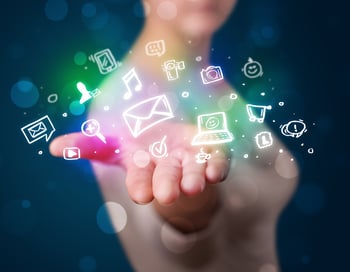 Today, recruiters are increasingly relying on recruiting software to streamline their social media sourcing strategies while saving them a bit of elbow grease. While social media has become the go-to resource for tapping top industry talent, it takes up significant time and effort when it comes to posting jobs, sorting applications, screening resumes and shortlisting relevant profiles. All of this defies the whole point of using social media to make the hunt easier, and the sourcing process more efficient.
So, if your social media recruiting strategy is taking up all of your productive time and is a drain on you, it is time to automate your efforts. Social media integrated ATS (Applicant Tracking System) is proving to be the ultimate solution for busy recruiters who often find themselves juggling several tasks at once - posting, screening, sorting, shortlisting, sharing, scheduling interviews and finally, when you are completely exhausted, here comes interviewing.
Save time and stay focused on important tasks by automating everything else with an ATS! Want to know more about how a social media integrated ATS can help you save hundreds of work hours? Let the infographic below break it down for you.

Author's Bio: Kelly Barcelos is a progressive digital marketing manager for Jobsoid - Applicant Tracking System. She is responsible for leading the content and social media teams at work. Her expertise and experience in the field of HR enables her to create value-driven content for her readers - both on Jobsoid's blog and other guest blogs where she publishes content regularly.