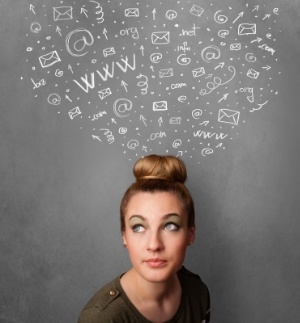 You want to use LinkedIn to find your next job, but aren't sure where to start -- fear not! With these easy steps, you can optimize your LinkedIn profile to jumpstart your next career move.
LinkedIn is a renowned social networking site for professionals. As such, it is one of the best sources for sharing information and news related to professional topics. Beyond providing a digital platform for companies to discuss key issues and share the latest job openings, the site also features a number of benefits specifically for job seekers.
You want to use LinkedIn to find your next job, but aren't sure where to begin. Since there is a lot of work that goes into creating the perfect LinkedIn profile, if you are just starting out, you might want to small.
7 Steps to Optimize Your LinkedIn Profile
Don't let fear or uncertainty deter you from taking advantage of LinkedIn for your job search. Use these seven easy steps to optimize your LinkedIn profile.

Customize your LinkedIn profile URL
The URL (uniform resource locator) is a specific address of your LinkedIn page on the Web. If you customize your URL, it will drive your name toward the top of SERP (search engine result page).
To customize your LinkedIn Profile URL:
Select the "Edit" button to the right of your name
Click on "Public profile settings"
Halfway down the page on the right side you will see a grey bar called "Your public profile URL"
Underneath that bar you can click on the blue phrase "Customize your public profile URL"
If your name is not common, you can just plug it right into the text box. If your name has already been taken, try variations; such as your last name followed by the first name, add a middle initial or an abbreviation.

Write a detailed summary of your career
You should tell a convincing story about your career that includes specific achievements. Write 150 and 300 word summary using phrases and keywords you'd expect to see in a job description that would interest you.
Next, below the Experience and Education section, review your "Skills & Expertise." This feature was introduced by LinkedIn in February 2011. If you created your profile before this time, you should fill this field as soon as possible as it tells potential employers what you can do. Additionally, it allows your connections to "endorse" you for these skills. Some people find this feature annoying and meaningless, but it is an important feature as it reflects your true strengths.
Remember, companies also care for their online reputation and choosing a candidate having enhanced skills, a healthy network and visible profile will always be preferred because they can act as influencers moving ahead.
Scrutinize the group before you join
With thousands of LinkedIn Groups to choose from, it is always good to know which groups are the best suited for you before you decide to join them.
Here's how to tell which groups are worth the membership.
After finding a group which looks promising, click the 'More' tab below the group's name
Select the 'Group Statistics'
Evaluate key details like demographic, seniority of the group members, where the members are located, the industries they belong from, and many more.
See how active the group members are and browse the growth of group.
Stay active
To land that dream job, you have to maintain a consistent visibility on LinkedIn. Comment and like posts by those in your network or in your groups. Look for interesting, provocative stories, videos and photos that involve your profession, and make intelligent comments or share posts on your profile page.

Generate a resume
Although you can use your LinkedIn profile to apply to many jobs, there are still cases in which you will need a hard copy of your resume. In order to generate your resume quickly based on your LinkedIn profile, you can try LinkedIn's Resume Builder.
After connecting this app to your LinkedIn account, it scans your profile so as to generate a preview of your resume. In this app, you can choose from a variety of templates, and edit any blank fields right on the page. With the help of this app, you can also save your resume, share it or keep it private.


Add an updated profile picture
Adding a profile picture makes your LinkedIn profile 7 times more likely to be viewed by recruiters. Be sure to include a professional, up-to-date photo. Note, the default settings will allow anyone to see your picture. You can change this setting so only your connections or people in your network can see this.

Turn off activity broadcasts
Whenever you update your profile, LinkedIn broadcasts the activity to your connections. If you want a new job, you may not want your current employer to see your latest activities. LinkedIn gives the option to mute the broadcasts of your activity so that your changes are kept private.
To turn off your LinkedIn activity broadcasts:
Navigate to 'Privacy & Settings' page
Click on the drop down menu below your profile picture and search for "Turn on/off your activity broadcasts" on your privacy and settings page
Simply check and uncheck the box as desired
If done right, LinkedIn is a valuable tool for your job search. Remember, it is a search engine; therefore, pay the utmost attention to the keywords and phrases that will get your profile noticed by your desired employer. If you follow the above mentioned seven steps, I am sure you will see a jump in the number of people actively looking at your LinkedIn profile.

Jyoti Wadhwa is an entrepreneur. She is a web programmer and developer by profession. She is an Avid member of Design/Development community. She loves talking on several technical topics related to designing and programming. Follow her on Google Plus.