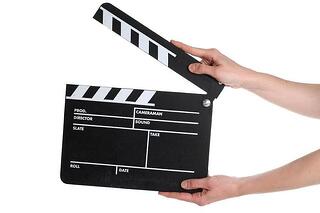 We all love spending some Sunday evenings with friends and family on a crowded couch debating which celebrities should take home an award or who is the best dressed of the bunch. Yes, we're talking about awards shows. And believe it or not, it can cost over $30 million dollars to put on an awards show for your – maybe guilty, maybe not – viewing pleasure.
The broadcast industry employees around 279,300, of which hundreds are responsible for making these glamorous displays of celebrity happen.
The glitz and glam of annual awards shows cannot go on without a dynamic and diverse group of staff ranging from set designers to makeup artists. When a media mogul needed assistance in making that happen, they turned to Yoh to bring their annual awards show to life.

Lights, camera, action – its Yoh time.
The Dilemma
One of Yoh's premier clients in the media industry hosts two massive, internationally broadcast awards shows every year. This size and volume of this show requires all hands on deck and additional support staff to pull off the production. On average, Yoh's client needs to onboard up to 400 people per show to complete the hundreds of jobs it takes to make the show a success. Aside from the high ratings and awards received, the hard working employees assisting in the production need to be onboarded and paid – in a swift timeline. The amount of work that goes into producing a global awards show requires unmatched organization and tact. As the flow of workers is constant but varying in tasks, Yoh was tasked with ensuring everyone was compliant, onboarded and paid properly.
Yoh rolled out the red carpet for this event and made sure tasks were completed.
The Strategy
For a project that requires the onboarding of hundreds of workers in a non-office environment with dozens of moving parts for a wildly chaotic event, there is very little room for error. Given the long list of jobs and roles that need to be filled there is an even longer list of those that need to be paid properly and on time. Yoh, as the payrolling manager for these awards shows, does not handle the procurement of these workers but rather is responsible for verifying the employment eligibility of each person hired and making sure that when an individual shows up for their first day, they know the procedures. To best streamline Yoh's on-site team of 2-3 people against the 400 show workers, they use DocuSign to minimize physical paperwork, lines and errors. Yoh also utilizes a top time-recording and expense management platform to accurately capture information in real-time. All of the onboarding and payment is completed in a rapid timeline of just 5 days. To get this done, Yoh works closely with the client's management team to identify in advance all staff that will be hired and needs to get paid.
Thanks to Yoh the red carpet, high fashion sightings and emotional acceptance speeches were perfectly executed. And everyone got paid for making it happen.
The Impact
Celebrities went home feeling successful with trophies in their hands, and so did Yoh's client. The award shows went on without any issues thanks to Yoh's diligence. No surprise here, but all employees were paid for the hard work they did on time and correctly. Yoh not only updated paper documentation to digital processes, but they onboarded 400 people per show. Not only did Yoh onboard a large amount of people, they assisted anyone with incorrect paperwork and in doing so they had a 100 percent compliance rate. Because of the ease of the process, Yoh has worked with this client since 2001 and will continue to do so.

When all was said and done, Yoh received a standing ovation for the work we did. Want to make your next payrolling project a showstopper? Call us to the stage.