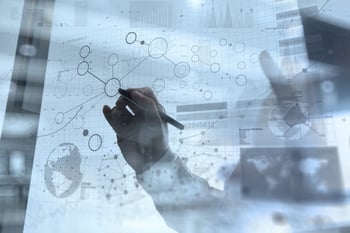 Artificial Intelligence is something we've talked about at lot here at Yoh. Not only in the office, but with our clients too. We're constantly having conversations about how it's changing the way we do business now and certainly in the future. AI is creating new, exciting jobs across the industries of IT, healthcare, finance, engineering, app development, and yes, even our own industry of workforce management and recruiting.
Yet, if you asked your everyday American, there's a strong chance they're not fully onboard with AI's impacts on the way people are hired.
Americans Against AI
This spring, we conducted a survey of more than 2,000 U.S. adults through The Harris Poll and found that 69% of Americans believe that artificial intelligence (AI) should not have a role in certain hiring tasks. They say AI should not have a role in:
Selecting the candidate that is hired for a position (42%)
Conducting virtual job interviews (32%)
Assessing if a candidate is being truthful about their level of experience or qualifications during an interview (30%)
Delivering job rejections to candidates not selected for a position (26%)
Screening resumes (22%)
Assisting with the onboarding process for new hires, e.g., signing up for benefits, computer login set-up, and email registration (19%)
Beyond these specific aversions to AI in hiring, we also discovered that half of college graduates (50%) don't believe AI should have a role in selecting the candidate hired for a position, while only 32% of those with a high school degree or less feel the same way. Also interesting, older Americans (those 55 and older) are slightly more open to AI having a role in certain hiring tasks (36%) compared to those aged 18-34 (25%).
However, despite wide skepticism about how it's used in the workplace and in hiring specifically, AI technology (or more appropriately, algorithms and data analytics) has quietly been helping companies make better and more informed hiring decisions for years, both for the company and the candidates. It's helping companies write better, more searchable job adverts. It's helping companies eliminate certain innate biases (while working on getting rid of biases of its own). And, it's helping build stronger relationships between companies and the candidates they want to hire.
One Hire Thought
AI technology is no doubt improving the way we recruit and make hiring decisions. Yet, it's important to remember that AI technology should only be used to augment, and not replace, a company's recruitment function. The companies with the best recruiting and hiring departments use a variety of technologies – AI and otherwise – to enhance the experience, skill and intuition of their human recruiters and hiring managers.