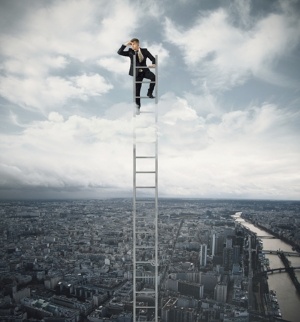 Workforce planning is a critical process used to align the priorities of the business with future hiring needs. The plan, however fails when companies experience rapid and unexpected growth, don't account for peaks in hiring, or simply fail to plan accurately. Thus, setting an unrealistic bar for recruiting teams which can have a rippling effects.
When developing a workforce plan, there typically a number of factors to consider. From workforce size, to the varying types of workers, to experience and skills, a good workforce plan will accurately set the stage for future hiring objectives.
With that said, they are times when hiring demands can shift in a moment's notice. A few common instances include:
Business objectives suddenly shift to meet market demand
One or more areas of the existing recruiting process fails
A new division and/or location of the enterprise opens
An acquisition or merger takes place
Should one or more of the above scenarios unfold, it's important to understand the different ways to seamlessly and cost-effectively scale your workforce needs.
Scalable Recruiting: Understanding Your Options
Recruiting teams can become strained when high volume hiring occurs for a number of new or open positions. Leading HR and/or or business leaders to make an important decision. One option to control an influx of openings is to hire more internal recruiters. However this can prove to be risky; especially if you know that recruiting levels are sure to recede.
Next, you could call on an agency; which makes sense when filling a few positions. But agency fees quickly amount over extended periods of time, or in the case of high volume hiring. Which leads to the next alternative, Recruitment Process Outsourcing, or RPO services. This is when you decide to outsource one or more aspects of your internal recruiting functions to an RPO Provider.
To evaluate whether your existing recruiting team is prepared to withstand a sudden demand to fill 10, 20, 50 or more jobs, ask yourself the following questions:
Is there a formal recruiting and/or hiring process that is followed by all members of the talent acquisition team?
Is the ATS fully being used to track and manage applicants? Is it fully optimized?
Does the organization fill the majority of positions, or is there a heavy reliance on agencies?
Is there consistency among the recruiting team from an employee branding perspective?
Do you hold on to key team members even when budgets or departments are scaled back?
If chaos is the choice word in many of your answers, it's time to determine the root cause; i.e. a matter of under performing processes, nonuniform systems, lack of the personnel, or a combination of all of the above.
The Cost of Bad Business
Productivity is usually the first business function to be comprised when scalable recruiting efforts go by the wayside. When fear and desperation take over sensibility and discipline, the effects have a ripple effect. Recruiters miss out on quality candidates because they are spending too much time with less qualified ones. Hiring managers are bombarded with multiple interviews that yield little to no resolve.
Organization put themselves at risk for losing valuable resources; comprising future revenue because of poor hiring decisions.
In the case of scaling up, because it's a game of quantity, quality is typically suffers. Recruiters might be hiring for unfamiliar positions, sometimes for remote locations, or without a tried-and-true process. In the worst case scenario, HR is recruiting off the side of their desk; pushing through as many candidates as possible to satisfy demand.
As the old saying goes, you are only as strong as the weakest link. This couldn't be closer to the truth; especially when scaling your workforce needs.
This blog was written by Katie Duffy. Katie is a staffing and recruiting professional with more than 15 years of experience in corporate staffing and consulting services. She currently serves as an RPO Director for Yoh and leads a full RPO engagement for a global agribusiness company. Katie's expertise spans operations management; large account development and management; developing and implementing talent strategies; start-up experience; recruiting and resource management; and management of professional recruiting staff.