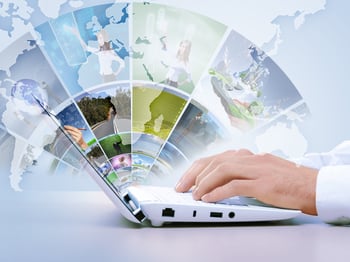 Enterprise technology serves as a keystone in helping organizations around the world to simplify and streamline integral business operations. In effect, it has been a type of superglue to connect critical business processes for organizations. Now that the business ecosystem is witnessing a major digital revolution, a growing number of organizations are opting to join this bandwagon in order to stay competitive.
So what exactly is this digital transformation aka digitization?
Digital transformation is a comprehensive term that includes a myriad of critical aspects pertaining to the changing technology landscape. Long story short, digital transformation is the automation of standalone or legacy processes that involve a significant amount of paperwork and manual inputs. Businesses that are emerging with flying colors in today's race to embrace digitization are the ones that keep abreast with frequently evolving tech trends powered by next-gen business management software solutions.
The need for enterprise technology to keep up with digitization
Today, enterprise technology has reached its tipping point where organizations get to choose from a pool of options when it comes to business management software. For example, there are traditional enterprise technology solutions, cloud-based CRM solutions for small business, and mobile-based ERP software offering much-needed flexibility and scalability to businesses around the world. Yes, key business decisions are taken on the go today.
What to expect from digital transformation and enterprise technology nexus?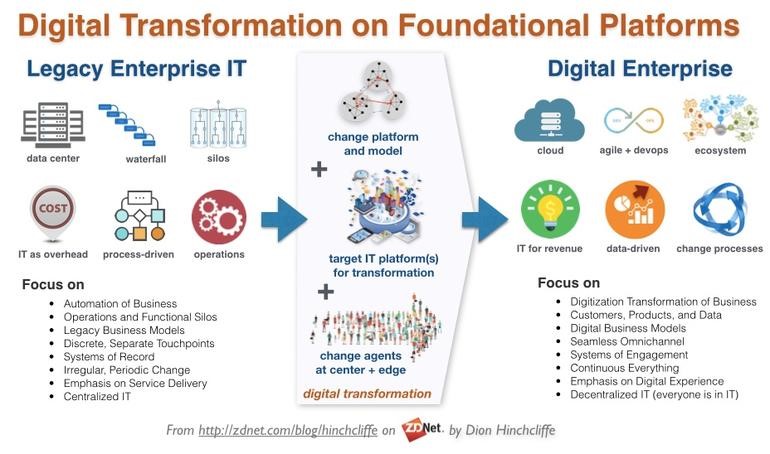 Enterprise technology solutions play an integral role when simplifying and streamlining key business processes, including back-end processes, accounting, inventory, warehouse management, finance, compliance, etc.
Nonetheless, things weren't the same a few years back, as organizations relied on multiple business management software solutions that required intricate data accumulation, integration, and migration efforts, and were, therefore, sluggish, outmoded and inefficient. Adding to this nightmare was the cumbersome task of managing multiple business management solutions followed by the lack of a centralized hub for all the business data.
In comparison, digital transformation has paved the way for advanced-level business management software solutions that support smooth integration with legacy-based or existing enterprise systems plus allow for seamless migration and quick access to real-time business data on the run. Talk about access to business intelligence on the fly. In summary, these business management software tools bridge multiple processes, departments, and data in an intelligent and seamless manner.
An example of the benefit of digital transformation can be seen in modern-day connected or smart factories. Thanks to the inception of the Internet of Things (IoT) and Industry 4.0 revolution (also known as the Fourth Industrial Revolution), manufacturing equipment are more connected and smarter than before thus, facilitating agile and efficient manufacturing processes.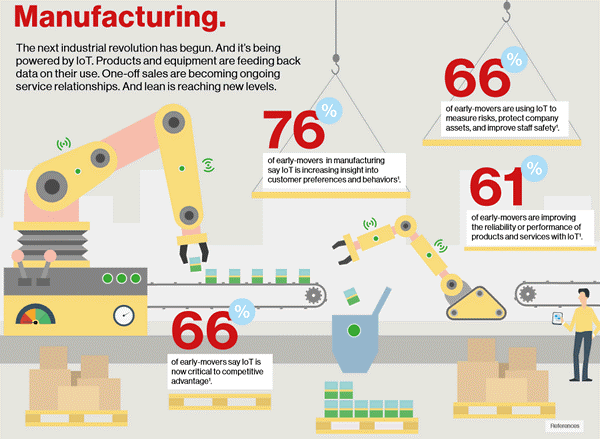 As mentioned, today's connected era where smart equipment/products talk to each other via the world wide web and the Internet of Things has fueled many innovations and efficiencies. Take, for example, monitoring manufacturing equipment and machinery remotely. Internet of Things would facilitate a manufacturing organization to check and diagnose technical issues for connected equipment from a remote location. This may include tracking the performance of equipment to its performance history, efficiency, usage, etc.
Another good example is that of aftersales. For any equipment manufacturing organization, aftersales is all about generating profits and driving revenue. Unfortunately, most of these businesses fail in this integral aspect. This is due to the fact these companies often heavily rely on traditional aftersales delivery concepts, which are not only ineffective, but also costly. In this conventional delivery model, a technician is required to visit and hop between various locations, i.e., from the installation site to the manufacturing site and vice versa. This is in contrast to connected equipment and products which can communicate directly with technicians, thus boosting efficiencies but also simplifying aftersales service. Technicians can diagnose problems remotely, on the go, from anywhere without the need of visiting a site beforehand, which allows them to reach the equipment installation site with all the tools and data to get the equipment up and running. This way, the Internet of Things drives service delivery operations for a great number of equipment manufacturers.
Enterprise technology tools available in the market today are more service-oriented, modular, and scalable in nature, thus, helping meet specific business objectives. One of the most prominent benefits of a modular and flexible business management software is that a business can break each module and choose to go with the ones that it needs the most. The biggest reason being the 'one-size-fit-all' approach is no more valid in today's times when one talks about enterprise technology. As a matter of fact, modern business management software solutions support multiple user interfaces besides being accessible to a range of different users at once thereby, ensuring that every individual and department stays on the same page to avoid the problem of data discrepancies and data duplication.
Takeaway
Even though traditional business management software solutions may still sound relevant for some, it is high time that businesses wake up to the idea of digitization to enjoy agile and efficient operations besides streamlining key business processes.
To harness the real power of digitization, businesses must first contextualize the data before integrating the same into their workflows. Investing in a next-gen business management software can help to connect the dots, i.e., bridge various processes, people, department, and data in a smart and seamless manner.
About the Author: Anwar Shaikh writes about big data, marketing automation, AI (Artificial Intelligence), Deep Learning/Machine Learning, business intelligence, cloud and all things enterprise technology such as ERP and CRM software. A writer at heart and a Digital Marketing Manager, Anwar works for Sage Software Solutions Pvt. Ltd., a leading provider of CRM software to small and mid-sized businesses in India.
You can learn more about him on Twitter | LinkedIn