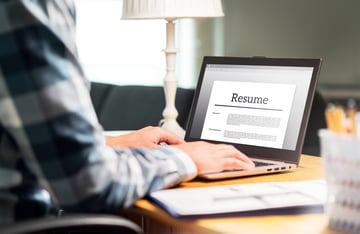 Writing a resume might be difficult if you want to stand out from the crowd. The goal of the resume is to showcase your professional skills while also outlining the qualities an employer might anticipate from you. It ought to be an accurate reflection of your skills, experience, and resources. Unexpected job chances can appear, so having an updated resume on hand is necessary for a successful job search.

8 Tips on How Can I Make My Resume Stand Out in 2023
1. Identify the Main Keywords from the Job Description
Make sure to read the job specifications in detail. What are their requirements in terms of training and credentials? And write a logical response as to why the job posting has caught your attention. Find the keywords in the job descriptions by carefully reading them.
It will make a good impression on your job. In this approach, they can decide if someone is a good fit for the position. Include specifics about the demands they are making. Keep your attention on giving them the information they need, not adding extraneous details.
2. Follow a Proper Formatting
Whatever you are writing needs to be formatted correctly. Getting an idea from templates makes creating a resume much simpler. A business analyst resume will differ in format from a writer's resume. It provides you with information about resume formatting conventions. You can write the necessary sections in order.
Additionally, be sure to use the proper font. Although there isn't a single optimal font for resumes, you should stick to one throughout. Experiment with different weights and sizes to bring a recruiter's attention to important sections of your resume. Sans serif fonts, such as Arial or Calibri, are frequently excellent choices.
3. Add a Catchy and Unique Headline
Your crucial concern should be the hiring manager's ability to read your resume, regardless of the format you select. Start a paragraph with an attention-grabbing headline. A customized headline is one of the most influential and frequently disregarded strategies to get recruiters' attention. They will spend the majority of their time reviewing the top third of your resume.
The headline, which appears on your resume right after your name, might contain anything from your work title to a catchphrase. A compelling headline will give readers a quick glimpse into your potential and goals. You must use good judgement and include a headline that satisfies the criterion.
4. Include Skills in Bullet Points
Bullet points are a good option since they stand out even if a potential employer only scans your resume. Here, hard skills are also more critical, therefore emphasizing them. Employers want to see software and programming experience on your resume if they work in a profession that relies heavily on technology.
If you work in the creative sector, your best bet may be to develop your design and communication skills. The resume looks better and is easier to read when it contains bullets.
5. Add Action Verbs to Your Resume
One of the quickest and simplest ways to strengthen your resume is using action verbs. Each bullet should begin with an action verb to convey achievement, action, etc. Start the sentence and introduce the problem you encountered and the resolution you arrived at.
Your professional resume should look purposeful. It's challenging to begin a sentence without adding something particular, quantifiable, and pertinent. Action verbs indicate that you have set clear goals and are serious about the job. Do not show a careless attitude.
6. Limit Resume to One or Two Pages
One of the simplest methods to ensure that hiring managers won't attentively study your job application is to provide a multi-page resume. A one-page resume is the best length for professionals in entry-level and mid-level positions.
A two-page resume is acceptable if you have more than ten years of relevant job experience and wish to highlight all of your qualifications. Select the best resume format for creating an impact.
7. Choose Best Colors for Resume
Your job application could be significantly impacted by the colors you choose for your resume. You can confidently select from a more inventive color scheme if you are applying to a job in a more contemporary sector like graphic design, marketing, or fashion.
Keep things straightforward, and avoid using too many colors on your CV since this might be distracting. Consider not using any color on your resume if you're seeking a job in a traditional industry like law, or real estate.
8. Make Your Contact Information Visible
Your address is no longer required to be listed on your resume. However, you should still provide a contact number, a business email address, and any other online profiles the hiring manager can access, such as your LinkedIn page and Twitter handle.
Most companies will contact you by email; therefore, it needs to be professional. When sending your resume by email, keep your email address professional-sounding or use a version of your name.

Conclusion
Creating a resume by following the above tips will help you get your required job easily. Make sure it contains the complete information and showcases your best skills.
About the Author: Emily Johnson is best known for her publication of modern Perfect Essay Writing. Her writing has been featured in famous newspapers, magazines, and websites. The tone and vocabulary level of this author is easy to understand by all graduates.