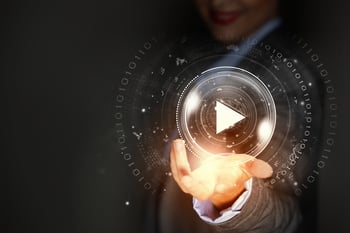 Recruitment has always had a similar route – you're hiring somebody to do a job, and the aim is that they'll stay in that job. So much so that retention rates have historically been a metric of success for recruiters.
But with the digital era re-imagining the range of skills needed in one job, the recruitment landscape is flipping. With only 16% of executives feeling that they have the right talent to succeed, and 86% of the candidates most suited for these highly-skilled, demanding roles already employed, recruiters realize that it's unlikely to find all of the desired skill sets within one candidate.
Project Complete
That's why large companies, such as Google and Apple, are beginning to break away from the traditional recruitment method. Instead, reputable companies are choosing to hire highly-skilled candidates in each emerging skill set and allowing them to move around the company on a project-by-project basis. Different from the gig economy, where workers are contracted for a specific project and leave once the project is complete, many new workers are being hired full time and bouncing around different departments within a company throughout their tenure. These individuals work with new teams every few months to deploying their skill sets, make their mark on a project, then jump on a new team and start the process over again. Favoring this kind of recruitment can be cost-effective in some cases, while at the same time furthering a company's overall skill sets and expertise on any project.
As technology continues to change at a rapid pace, companies are being forced to find more innovative ways to use their workers' skills and create more skill-diverse teams. Higher-ups demanding expertise from every person on every team is unrealistic. It can even result in higher stress and a feeling of underqualification, increasing the likelihood of turnover and company hiring expenditure.
This shift to project-based recruitment may be the answer to delivering a properly trained workforce that can use today's (and tomorrow's) latest technology, and ultimately push teams and companies to greater success.
One Hire Thought
As we move deeper into this fast-moving evolution of technology, the range of necessary skill types is going to continue to increase. To stay on top, employers in all industries must consider how to best hire for these niche skills and embrace the incoming technology.
Those hiring managers who make it a point to incorporate these changing skill sets into their recruitment style, and hire according to how employees actually want to work, will be ahead of the curve. Project-based permanent hiring is one step towards gaining enhanced agility in a fast-changing workforce.