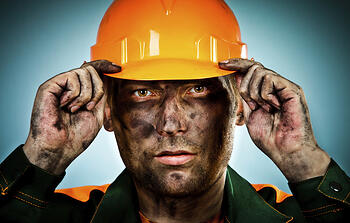 In order to adjust to the upcoming changes in the oil and gas industry, there are a few things that companies hiring in this sector need to consider for their workforce planning.
After years of decline, trends in the oil and gas industry have made a turn for the better. In fact, according to a report by PwC, oil and gas industry capital expenditures are expected to increase by as much as 7% in 2017. To support this boost, organizations across the energy sector must be ready to respond to potential challenges inherent in a ramp of this kind. They'll also need a new focus in their approach to hiring and employment branding to create renewed excitement in a market that had gone quiet for several years.
Bringing Back Laid-Off Oil & Gas Workers
As organizations experienced layoffs (400,000 workers between 2014 and 2016), they lost experience, knowledge and skill sets needed. Now that the oil and gas energy marketplace is beginning to see small increases in their business, there is a gap for consultative talent and subject matter experts in the field plus a concern that there will be increased costs for project development. The big question in the industry's mind is whether the laid-off workers will return to the industry when the recovery is in full force. And if so, how can they make it appealing for them to return?
In a recent article by Oil and Gas Investor, a study was done on a sampling of the workers who were let go from their jobs in the energy sector. They found that only about 13% have found new jobs in the industry, while 25% have found work in other fields. Sixty-two percent remain unemployed. Of this group of those who have been rehired, 65% report working outside the oil and gas field.
Oil and gas talent is left with high anxiety levels about the stability of re-investing their career in the field that has let them down before. There will be a war for great talent, and hiring managers may be underestimating the need to up their game on salary requirements, professional development and other candidate must-haves in order to get the staff they need.
---
"When thinking about potential constraints on the recovery of the industry, we should view people as equally, if not more, critical to capital" - Deloitte
---
Attracting New Talent to an Aging Workforce
The remaining employees in the energy sector consist of a large number of senior employees that are looking towards retirement. According to the U.S. Department of Labor, employers expect that up to half of their current workers will retire over the next few years. So how will an organization transfer the knowledge to the next generation of employees? How will they attract new talent? With the downturn and experienced layoffs in the last several years, companies are concerned the industry is no longer branded as a good career path.


Increased Technology Focus
Something else to consider is the need for leading edge technologies in the renewable energy, solar and wind sectors. The next generation of hires will require complex analytical skills, in addition to engineering expertise. It's a way to make information technology jobs attractive to those candidates interested in high tech positions. Other organizations (utility sectors), will require more digitized skill sets to support trends in their business sector.
Where are the new "tech savvy workers" in the energy sector? By all appearances, they look to be in short supply. The job industry in energy will be more technology-oriented than focused on technical engineering, thus creating jobs for IT enablement, Big Data, and robotic process automation which equals more demand for specialized trade and engineering talent.
The graph below from energy.gov clearly displays that more data- and technology-driven jobs will be increasing in the energy sector, as opposed to jobs like mining and extracting or forestry.
According to Shale Magazine, the opportunities to support innovation and advanced technology as a career are wide open, reaffirming the broad set of skills that are needed in oil and gas. These opportunities range from collection and analysis of data to new drilling technologies. Technology increases predictability. Predictability saves money by applying precision to our estimation of pinpoint drilling locations, resource needs, equipment durability and ranges in which we can minimize risk. Selling these exciting opportunities to provide the technology to help energy become safer and better can be a good sell to a doubtful workforce.
As the energy sector continues to rebound, organizations need to pay close attention to the employee market and begin proactive measures to address the shortages in the labor market. Energy companies should incorporate these points into their workforce planning to prepare themselves for a smooth hiring rebound that can build them up for success.
About the Author Catherine Rary serves as the Vice President of Enterprise Solutions Sales and is responsible for new RPO account development at Yoh. Prior to this role Catherine has served as a leader in the staffing industry for over 25 years. Catherine has holds a Bachelor of Science degree in Business and Marketing from the University of Alabama.