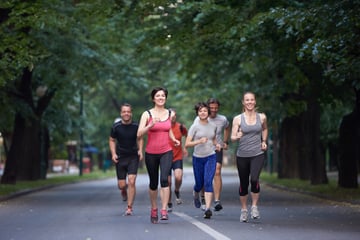 COVID-19 has drawn a lot of attention to the health and wellness of employees. The pandemic caused many changes in the working environment for all industries. It made many companies re-evaluate how they should take care of their employees and what standards should be in place to protect everyone.
According to John Paja, occupational health is a field of healthcare committed to the safety and wellbeing of employees on the worksite. COVID-19 acted as an accelerant, highlighted occupational health safety issues, and exposed misgivings that certain organizations were unprepared to face. COVID-19 also opened eyes to challenges regarding sick leave, child care, disability issues, and return to work planning, virtual environment demand, etc. All in all, there was an absence of "total worker health." Total worker health is the acknowledgment of their existing health, but also the maintaining of their health and wellness.
Companies are now changing their thinking on occupational health and including this idea of total worker health". They are working on return to work planning, infection control, medical surveillance and screening, workers comp, etc. Companies Occupational Health roles are now expanding. Also, we see occupational health in more than just manual labor industries such as manufacturing and construction. COVID-19 has caused all industries to think about occupational health.
What Does a Modern Health and Wellness Plan Look Like?
A modern health and wellness plan no longer takes a mental/physical wellbeing approach or a spiritual/vocational wellbeing approach. Now high-quality medical aid to overcome health-oriented, even pandemic-related issues. Such as return to work planning, screening and immunization clinics.
What are the Incentives of Establishing a Modern Health and Wellness Plan?
Reduced healthcare cost

Reduced sick days of employees

Improved worker retention and turnover

Better employee morale

Potential decrease in workers comp and disability claims
What does it take to set up a Modern Health and Wellness Plan?
Conduct Assessments: Organizational, employee, etc.

Work in partnership with management

Develop a committee

Retune and re-evaluate