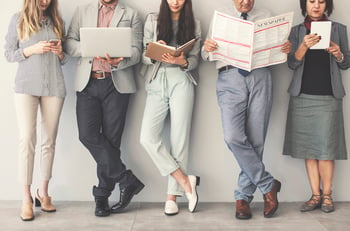 It's that time of year again. Spring has sprung, so it's time to think about your hiring needs for the coming year. According to the Society for Human Resource Management (SHRM), the average time-to-fill for a new hire is 36 days which means that hiring in the early spring is ideal for most businesses.

Why Spring is a Hot Hiring Season?
Spring is a great hiring season for several reasons. First, many workers are looking to make a change after the New Year and are actively job hunting. Second, more job openings are available as businesses ramp up for the busy summer season.
Finally, spring is also a popular time for college graduates to enter the workforce, which means an influx of qualified candidates.


Remote Opportunities Abound
Remote hiring is one of the best ways to find qualified candidates in today's economy. The demand for remote workers will only grow as more people seek work-life balance and flexibility. You could be missing out on talented employees if you don't start exploring this option now.
Remote opportunities abound these days, with companies of all sizes looking to hire workers who can telecommute. There are many reasons for this trend, but the most important one is that it allows businesses to tap into a larger talent pool.
A timesheet calculator can help you keep track of your employees' hours and productivity, whether they're in the office or working remotely.


Take Advantage of Young Applicants
Spring is the time when college graduates come to the market. If you're looking for entry-level workers, this is the perfect time to start your search.
Consider taking advantage of job fairs and spring campus recruiting events to find talented young applicants. You can also post your open positions on college job boards and websites.
One of the best ways to evaluate young candidates and their aptitudes is by giving them mechanical reasoning tests.


Increase Your Visibility
Make sure that your company is visible to potential candidates. Update your website and social media channels with information about your open positions. You can also participate in job fairs and career events.
Consider using paid advertising to reach a larger audience. For example, promote your open positions on job boards and social media platforms. You can also use Google AdWords to target potential candidates.


Switch to Virtual Interviews
If you haven't already, now is the time to switch to virtual interviews. With so many workers telecommuting, you must be able to conduct interviews online.
There are several advantages to virtual interviews, including reaching a larger pool of candidates. You can also save time and money by eliminating the need to travel. Another benefit is using video conferencing to better understand a candidate's communication skills.


Rely on Your Current Employees
Your current employees can be your best asset for finding new talent. Ask your employees to refer candidates they know who would be a good fit for the open position. You can also offer a referral bonus to encourage them.
You can also use your employee's network to find potential candidates. Use social media platforms like LinkedIn to connect with potential candidates. You can also send out email blasts to your employees' contacts.


Get Creative with Your Job Descriptions
If you're having trouble attracting candidates, it might be time to get creative with your job descriptions. Use keyword-rich titles and descriptions to make your jobs more visible online. You can also highlight the unique aspects of your company culture.
Make sure to include information about your company's mission and values. You can also highlight the unique perks and benefits of working for your company.


Use Recruitment Software
Several recruitment software platforms can help you find candidates during the spring. These platforms allow you to post open positions, track applicants, and conduct interviews. In addition, many of these platforms offer applicant tracking systems (ATS) that can help you keep track of your hiring process.


Consider Using a Recruiting Agency
If you're having trouble finding candidates on your own, you can always use a recruiting agency. Recruitment agencies specialize in finding candidates for specific industries. They can save you time and money by doing the legwork for you.
When using a recruiting agency, ask about their success rate and average time to fill, especially during the spring. You should also ask for references from past clients.


Final Thoughts
Kick-starting your spring hiring doesn't have to be complicated. You can find the best candidates for your open positions by following these expert tips.
Start your search early, increase your visibility, and use recruitment software to simplify the process. You can also consider using a recruiting agency if you need assistance. By following these tips, you can ensure a successful spring hiring season.
About the Author: Catherine is a marketing & e-commerce specialist who helps brands grow their revenue and move their businesses to new levels.